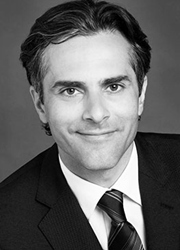 New York, New York (PRWEB) November 20, 2014
Dr. Majid Jamali, one of the most respected oral and maxillofacial surgeons in the New York area, announced he is expanding his practice, Oral & Maxillofacial Surgery of New York, to include a new surgical center. Work on the surgical center is underway and is slated to open in December of this year. It will be located in Dr. Jamali's New York office, which can be found at 42 Broadway in suite 1501.
Dr. Jamali said the new surgical center will afford patients improved availability and ease in booking surgical procedures. To improve efficiency even further, Dr. Jamali will train all surgical staff himself so that everything is done in house.
Additionally, the surgical center will include a board certified anesthesiologist who will be present at all times to monitor procedures. All surgical cases will be performed under general anesthesia. For those patients who are extremely fearful of dental procedures, the new center will also afford them the option of sleep dentistry procedures, which is a service that is in high demand by patients.
"The benefits for both the orthodontist and the surgical center are everything will be done in the same place," said Dr. Jamali. "There are no surprise fees, and they are not at the mercy of hospital scheduling system."
In addition to the new surgical center, Dr. Jamali recently announced that he is adding an orthodontist to his practice. The addition of the board certified orthodontist will allow them to collaborate closely together in surgical cases. It will also result in a faster and easier process for patients in scheduling orthodontic procedures. The new orthodontist is scheduled to start seeing patients by the end of November.
Dr. Jamali is board certified and is a member of some of the most prestigious dental associations including the New York State Dental Association, American Dental Association, American Association of Oral and Maxillofacial Surgeon and American Dental Society of Anesthesiology. He is also dedicated to countless hours of continuing education so he can stay up to date on the latest oral and maxillofacial reconstruction trends.
He received his doctorate from Tufts University and attended Robert Wood Johnson Medical Center in New Jersey as part of their dental anesthesiology program. After spending nine years as a general dentist, Dr. Jamali decided to take his career to a new level by becoming a surgeon. He completed his surgical internship at Downstate Medical Center, and his residency at Kings County Hospital Center in Brooklyn. During his residency, Dr. Jamali received extensive training in internal medicine, anesthesia, general surgery/trauma, plastic surgery and otolaryngology.
Through his practice Oral & Maxillofacial Surgery of New York, Dr. Jamali serves patients in Staten Island, Queens, Brooklyn, Manhattan, Westchester and the Bronx. Dr. Jamali's practice is focused on corrective jaw surgery and implantology by offering procedures to address such issues as wisdom teeth, bone grafting, facial trauma, sleep apnea, TMJ disorders and Sliding Genioplasty. For more information about Dr. Jamali and his practice, please visit http://www.omsofny.com. ''
Contact:
Majid Jamali, DMD
Oral & Maxillofacial Surgery of New York
42 Broadway, Suite 1501
New York, NY 10004
212-480-2777