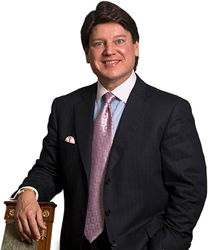 Houston, TX (PRWEB) November 20, 2014
Dr. Paul Vitenas, Jr., M.D., F.A.C.S., one of Houston's top cosmetic surgeons, has been honored with two very prestigious awards from Vitals.
Dr. Vitenas was first named a recipient of a 2014 Vitals Top 10 Doctor Award. Only the best physicians in the nation are given this award, as it honors those who have earned the highest ratings by patients in their specialty on the Vitals.com website.
Of the nation's 870,000 active doctors, Vitals said Dr. Vitenas is among top 1 percent to have received this honor. In ranking physicians, Vitals analyzes the hundreds of thousands of patient feedback and ratings about their doctor visits. Patients rate their physicians in such areas as expertise, bedside manner, face time with the doctor and degree of follow-up. Vitals then selects those physicians rated highest by their patients. Winners of the Vitals Top 10 Doctor Award represent more than 2,500 communities and 39 specialties nationwide.
Dr. Vitenas was also honored with a Vitals Patients' Choice Award, which reflects the appreciation of patients regarding the quality care, service and treatment they have received from Dr. Vitenas. The award is part of the Vitals Awards & Recognition Program, which recognizes those physicians who provide only the most excellent patient care possible. Physicians must earn near perfect ratings at Vitals.com to receive this award. Vitals said only 5 percent of doctors in the nation were bestowed this award in 2014.
These awards reflect Dr. Vitenas' dedication to his patients. He firmly believes each patient is unique. Dr. Vitenas has earned a reputation for providing the upmost attention to personalized care and delivering excellent surgical results. He takes the time to get to know each patient's needs, wishes, background and expectations so he can achieve a foundation of understanding and trust between he and his patients. Dr. Vitenas believes this is the key to successful cosmetic results.
Dr. Vitenas is board certified by the American Board of Plastic Surgery and boasts over 20 years of experience. He is a graduate of Tulane University Medical School in New Orleans and studied at Necker Hospital in Paris, France through a Craniofacial and Cosmetic Surgery Fellowship. His surgical style and techniques, which are very personalized, have earned him a national reputation among his colleagues as his techniques are often emulated.
In addition to the two awards he received from Vitals, Dr. Vitenas boasts an impressive list of awards such as being named one of Houston's Most Compassionate Doctors, America's Top Plastic Surgeons, Houston's Top Doctors and Top Doc for Women. Dr. Vitenas has also earned a national reputation for being an eloquent speaker and accomplished writer, as he is a frequent guest speaker at various lectures and symposiums. His writing on cosmetic surgery has also been published in some of the nation's top medical journals, and his work has been featured in such national magazines as Glamour, Self and Allure.
Dr. Vitenas is the owner of Vitenas Cosmetic Surgery whose mission is to provide only the very best care for their patients. More information about Dr. Vitenas and his practice is available at http://www.drvitenas.com.
Contact:
Vitenas Cosmetic Surgery
281.484.0088
4208 Richmond Ave, Suite 200
Houston, TX 77027