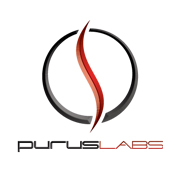 Subjects indicated increased vitality, libido, energy levels, and mental outlook with D-Pol supplementation.
Dallas, TX (PRWEB) November 19, 2014
The University of Memphis conducted two studies on the effects of D-Pol™ confirming its validity and position in the dietary supplement marketplace.
The results of the studies, which are currently pending publication, were summarized by Dr. Rick Bloomer as follows:
"In the first study, 24 young and healthy men (average age of 23 years) were assigned in double-blind manner to ingest either D-Pol™ (one serving) or a placebo, daily for 28 days... Blood nitrate/nitrite was increased significantly following intake of D-Pol™, from 19.1±2.1 µmol∙L-1 (pre) to 70.0±12.4 µmol∙L-1 at 14 days and 68.6±7.7 µmol∙L-1 at 28 days. The cumulative number of repetitions performed during a five-set bench press challenge was 11.3% higher after 28 days of supplementation with D-Pol™, as compared to 3.6% higher for placebo.
"In our follow-up study, we enrolled 12 healthy, middle-aged men (average age of 42 years) who supplemented with D-Pol™ at either one or two servings daily for 28 days. Blood total and free testosterone and blood nitrate/nitrite was measured before and after 14 and 28 days of supplementation, as were subjects' subjective feelings related to overall health. Total and free testosterone was increased on average approximately 7-10% with supplementation, with some subjects experiencing much more dramatic increases (e.g., >40%). As in our initial study, blood nitrate/nitrite increased significantly with D-Pol™ treatment; approximately 4-fold with one serving daily and 10-fold with two servings daily... Finally, subjective questionnaires completed by subjects indicated increased vitality, libido, energy levels, and mental outlook with D-Pol™ supplementation, at both dosages."
Dr. Bloomer is currently Department Chair of Health and Sport Sciences at the University of Memphis, where he holds the title of Professor and Director of the Cardiorespiratory/Metabolic Laboratory. His research is focused on nutrient and exercise interventions aimed at attenuating oxidative stress—ultimately leading to improved metabolic and cardiovascular health. Purus Labs® will continue to partner with Dr. Bloomer and his research team at the University of Memphis to test and enhance Purus Labs® products to ensure top quality and guaranteed results.
About Purus Labs®, Inc.:
Purus Labs® is a global sports nutrition company providing unique scientifically researched products for the dietary supplement industry. Since 2008, Purus Labs® has been at the forefront of innovation in the marketplace, being one of the first companies to offer products with full label disclosure and no proprietary blends. Focusing on quality control, Purus Labs® opened their own manufacturing facility, complete with an analytical lab and principle chemist in 2012.
For more information visit puruslabs.net or contact Meaghan Oven at (214)221-1813.