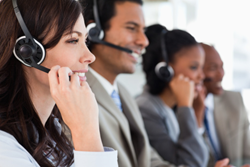 Atlanta, GA (PRWEB) November 19, 2014
AQuickDelivery, a recognized leader for same-day delivery, messenger and transportation services announces order address adjustment requests. The announcement comes in an effort to market a value-added service for adjustments within order deliveries, increase courier sales and promote its delivery flexibility. The Atlanta courier pursues to be a superior one-stop courier of same-day logistic solutions within Atlanta and the Metro-Atlanta area.
The order address adjustment requests provide AQuickDelivery customers the availability to make location adjustments after their courier requests has been processed. Whether via phone or online, once a courier order is placed, it is immediately dispatched and assigned to a driver to execute the service. With same-day delivery, packages and freight can be time-sensitive, which creates the importance of specific location to be accurate for drivers.
Customers are recommended to contact AQuickDelivery via phone for an order address adjustment request. The pick up location address adjustment is even more critical for the courier to be informed. A customer service representative will request all address adjustment information and revise the order. The representative will then pursue to intercept the driver and make the adjustment, which could involve a driver reroute.
Any address adjustment can potentially adjust the service rate as well, which in this case, AQuickDelivery will notify the customer. From street names to actual cities for the destination addresses, AQuickDelivery will continue to satisfy all of its' customers' same-day delivery needs and create premium value-added services for on-time deliveries.
AQuickDelivery is a premier same-day courier offering transportation and distribution services. From small packages to palletized freight, AQuickDelivery delivers fast. As a leader in the courier industry, its' goal is to perform optimal courier logistic solutions and superior customer service every time. The Atlanta courier provides same-day delivery successfully for over 1,500 clients, including Fortune 500 companies throughout the Georgia area.