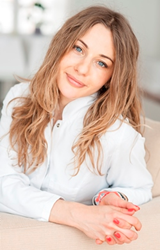 We are very excited about the introduction of PDO threads to our clinic. The results so far have been incredible, thanks to the combination of lifting and collagen production
London, UK (PRWEB UK) 19 November 2014
ClinicBe based in Knightsbridge (London) has launched an innovative facial rejuvenation: PDO threads, a procedure which is described as being ideal for those looking for gentle, non-invasive alternatives to the facelift, but has much wider benefits than might at first be considered. The PDO thread lift combines two key principles of anti-ageing medicine for visible results in improving the appearance of the skin.
Firstly, the use of specially designed threads is designed to facilitate 'lifting' of the skin tissues into a higher and more youthful position. Sagging and loose skin is one of the key problems as the skin starts to age, becoming more apparent as time and gravity take their toll. Subtly lifting the tissues means that the contours of the face become better defined and skin is smoothed out for a more youthful look.
However, the simple fact of inserting the threads has a second effect which enhances the overall result. PDO threads are inserted using a fine needle. The insertion of a sterile 'foreign body' within the body triggers natural response mechanisms that provide additional rejuvenation impact. These include increasing blood circulation for more natural radiance, contracting skin tissue for a tightening effect and stimulating collagen production over a period of several weeks, so that the skin continues to improve in texture, elasticity and thickness.
Dr Barbara Kubicka MD , CIME/ICAM, MBCAM explains: "We are very excited about the introduction of PDO threads to our clinic. The results so far have been incredible, thanks to the combination of lifting and collagen production.
"The threadlift terminology shouldn't put people off. The threads are inserted using a needle, so there is no need for incision or removal of excess skin. It is a relatively straightforward procedure, more like having dermal fillers in terms of the sensation for the patient.
"The procedure instantly lifts and rejuvenates facial tissues, improving cheek contours and redefining the jawline. However, it also has applications for the body. Smoothing out loose tummy skin is particularly effective, as is the delicate breast and décolletage tissue."
The PDO threads are made of a substance called Polydioxanone, a clinically proven material which offers an excellent safety record and is naturally broken down within the skin, so there is no need for removal or adjustment once the threads are in place. Results are expected to last around 18 months.
Compared to old-fashioned thread lifting, this is a very gentle and natural technique, involving no scalpels or cones, making it minimally invasive to the skin tissues.
The launch of PDO threads offers ClinicBe patients another choice for skin treatments. The clinic prides itself on offering an unusually comprehensive choice of skincare treatments with innovative and revolutionary skin treatment technology.
In October 2014, the clinic launched a new system for pain-free mesotherapy and PRP and has also introduced advanced electrolysis for tackling unwanted skin blemishes and lesions.
ClinicBe® (http://www.clinicbe.com) is conveniently situated on the border of Belgravia/Knightsbridge and is popular with patients living or working in the West London area, including Chelsea, Kensington and Mayfair although patients also travel from across the UK and even overseas to visit Dr Kubicka. Dr Barbara Kubicka MD, CIME/ICAM, MBCAM leads the clinic as a fully qualified doctor, registered with the GMC and with additional qualifications in aesthetic treatments from the world-renowned College de International de Medicine Esthetique in Paris.