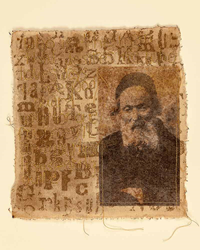 New York, NY (PRWEB) November 19, 2014
Words have always been a catalyst for destruction, but today hate speech is increasingly prevalent – tearing apart the fabric of our communities in ever more violent and destructive ways. Around the world, religious hostilities are at a six year high. While in America alone, the number of hate groups has increased by 56 percent since 2000.
Lashon hara, meaning "evil speech" in Hebrew, directly confronts this impulse to speak negatively of others, to destroy them with words. Intolerance, anti-Semitism, racism and discrimination are all products of this action – and for this reason lashon hara is considered a very grave sin in Jewish tradition.
It is also true, however, that words have always been a catalyst for salvation. Few people have understood this better than Anne Frank, whose diary both illuminated the consequences of inciting hatred through speech and also exemplified the power of words to inspire hope. "I can shake off everything as I write," she said, "my sorrows disappear, my courage is reborn."
With Lashon Hara: On the Consequences of Hate Speech, a collection of mixed media works, textile artist Robin Atlas explores the concept of evil speech, its effect on both the physical universe and spiritual realm, and the need for people to atone for their own verbal violence. "While this collection is steeped in Jewish teachings, it extols a simple, universal concept: We should not speak ill of one another except to advance constructive purpose, and then only within the embrace of a compassionate humanity," she explains. "It is intended to stimulate awareness of the impact of our words. It is my hope that from that, diverse factions become the whole and a common good evolves."
The exhibit will run from December 3, 2014 - February 27, 2015 at our gallery at 44 Park Place in Manhattan. The opening reception on December 3, 2014 from 6:00-8:00 is free and open to the public.
Robin Atlas is a visual artist, printmaker, fine arts consultant and curator whose work has appeared throughout the United States. She works out of 49th Street Studios, a collective of women artists in Seattle, Washington, and is a member of the American Guild of Judaic Artists, The Jewish Art Salon, and ORA Northwest.
Lashon Hara is sponsored by The Jewish Art Salon, an international community of artists and art professionals supporting innovative Jewish art in the contemporary art world. The exhibit will be accompanied by a series of workshops, discussions and artist lectures on relevant themes.
About The Anne Frank Center USA
The Anne Frank Center USA, a partner organization of the Anne Frank House, uses the diary and spirit of Anne Frank as unique tools to advance her legacy, to educate young people and communities about the consequences of intolerance, racism and discrimination, and to inspire the next generation to build a world based on mutual respect.