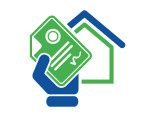 To date, only a handful of title companies have been certified and most of those are larger firms, so it is a great accomplishment for a small- to medium-size organization to be at the forefront of best practices implementation and certification
Knoxville, TN (PRWEB) November 18, 2014
With the recent amendments to Regulation X (the Real Estate Settlement Procedures Act) that became effective in January 2014, there has been increased regulatory pressure on banks and mortgage lenders to protect their customers' nonpublic, personal information especially in the context of their relationships with third-party vendors, which includes title companies.
In response, the American Land Title Association (ALTA)—the title industry's national trade association since 1907—stepped in to help its members and the title industry as a whole by establishing a best practices framework to assist lenders in satisfying their responsibility to manage third-party vendors. Beyond the establishment of these voluntary best practices, ALTA also has proposed that title companies obtain certification by an independent third party.
PYA is pleased to share that Brandt and Beeson, PC, has taken the necessary steps to implement ALTA Best Practices and receive its certification conducted by PYA. With this certification, the firm has established and is adhering to documented operational policies and procedures that reflect all of the best practices. The certification is good for two years, as recommended by ALTA.
"To date, only a handful of title companies have been certified and most of those are larger firms, so it is a great accomplishment for a small- to medium-size organization to be at the forefront of best practices implementation and certification," said Matthew Rekers, Director of PYA's ALTA Best Practices Services Group. "Brandt and Beeson, PC, has demonstrated that it is possible for an organization of any size to meet these new guidelines."
Brandt and Beeson, PC, co-founder Attorney Rick Beeson spoke of the assistance PYA was able to offer his firm: "Matthew Rekers' friendly and knowledgeable persistence led our small office in developing and applying procedures to accomplish our goal of implementing and receiving certification of ALTA Best Practices."
ALTA published its Best Practices Framework, version 2.0, in July 2013, and in July 2014 issued a challenge for its members to complete the implementation and self-assessment by the end of September 2014. While that date has passed, the benefits for implementing best practices and obtaining certification still exist. Title and settlement companies are encouraged to become certified in order to demonstrate to lenders the measures they have taken to protect the consumer's nonpublic personal information and to gain a competitive advantage when lenders ask for this certification.
PYA assists title companies with the development of policies and procedures consistent with ALTA's Best Practices; implementation of ALTA's Best Practices Framework into operational processes, written policies, and procedures; pre-assessment; and certification. PYA will offer a complimentary one-hour webinar sponsored by the Tennessee Land Title Association at 12:00 Noon EST, Wednesday, November 19, 2014. Titled, "Certification Is Coming! What You Need to Know about ALTA Best Practices Implementation and Certification," the event will answer some frequently asked questions about the implementation and certification process. CLE/CE credit is available to Tennessee title insurance producers only.
PYA also recently released a white paper on the subject, American Land Title Association (ALTA): Best Practices Framework Certification, which provides further industry guidance about ALTA's Best Practices Framework, assessment procedures, and certification package details.
About Brandt and Beeson, PC
Brandt and Beeson, PC, is located at 206 Princeton Road, Suite 25, Johnson City, TN 37601. Since 1985, Frederic Brandt and D. R. "Rick" Beeson, III, have provided quality legal assistance to the Tri-Cities area focusing in the areas of Real Estate, Estate Planning, Wills, Probate, and Business Law. Brandt and Beeson, PC, is one of the first companies in the state of Tennessee to receive certification of American Land Title Association Best Practices. For more information about Brandt and Beeson, PC, and its services, please call (423) 282-1981.
About PYA
PYA is a Certified Public Accounting and Consulting Firm that assists title and settlement companies with the implementation of ALTA's Best Practices Framework and certification. For over three decades, PYA has provided world-class support and delivered comprehensive services in compliance, assurance, and advisory to clients. For more information, visit http://www.pyapc.com/.