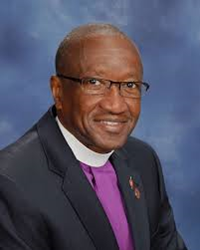 Dayton, Ohio (PRWEB) November 24, 2014
United Theological Seminary will recognize its December 2014 graduates at its Advent Commencement on Dec. 19 at Christ United Methodist Church, 3440 Shroyer Road, Dayton, Ohio.
Commencement activities will begin with the Graduate and Family Eucharist at 9:30 a.m. and will culminate with the commencement ceremony at 1 p.m. Bishop Marcus Matthews of the Baltimore-Washington Conference will deliver the commencement address to the class of approximately 27 doctoral students and 14 master's degree students.
Bishop Matthews is originally from Florence, S.C. He holds degrees from South Carolina State College and Wesley Theological Seminary and earned his Doctor of Ministry from New York Theological Seminary in 1981. He was elected a bishop of the United Methodist Church in 2004 and was assigned to serve the Philadelphia Area, where he served one term. In 2008, he was assigned to the New York West Area, where he successfully led the uniting of two Episcopal Areas and four Annual Conferences into one Episcopal Area and one Annual Conference. He currently serves in the Washington Area and Baltimore-Washington Conference, one of the most diverse conferences in the denomination.
For those who can't attend but would still like to watch the live ceremony, it will be Livestreamed here, or it may be viewed at the same address following the commencement ceremony's completion.
United Theological Seminary, now in its 144th year, is one of the fastest growing theological schools in the United States. It was founded in 1871 by Milton Wright, a Bishop in the United Brethren Church and father of Wilbur, Orville and Katharine Wright. United offers accredited, innovative graduate and non-degree education programs for both clergy and laity. Click here for more information about United Theological Seminary.