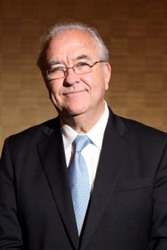 Emerge has clearly established ourselves as an agent of change and we have our eyes on the future of Healthcare sales and we are working hard to help invent it. We're strong already, and with the addition of Ken Waters, Emerge just got stronger
East Northport, New York (PRWEB) November 19, 2014
"It's like a dream come true for me. I'm still pinching myself. For Emerge, were getting a highly experienced sales leadership pro in the prime of his career," Sperduti said. "Ken is so accomplished, and he's at a stage where he can help us achieve our objectives faster, but we also intend to share his talents and experience with our other operating entities and clients. Healthcare needs to change the way that we do business. Emerge has clearly established ourselves as an agent of change, and we have our eyes on the future of Healthcare/Life Science sales and are working hard to help invent it. We're strong already, and with the addition of Ken Waters, Emerge just got stronger."
Waters' extensive experience include senior level domestic and global sales leadership positions at Becton-Dickinson, Datascope, Rita Medical, CIVCO Medical Solutions, and Cooper Surgical. Most recently he was vice president of sales for Iris Diagnostics where the consistent sales growth of his team contributed to Iris' acquisition by Beckman Coulter. His global experience will be especially valuable as Emerge Sales expands its international presence, a process that has already begun. Emerge currently works in the United States, Canada, United Kingdom, Brazil, Germany, Greece, Hungry, Ireland, Italy, Latvia, Lithuania, Netherlands, Norway, Poland, Portugal, Romania, Slovakia, Slovenia, Spain, Sweden and Switzerland. To add to his long list of accomplishments, Waters was named "One of the best sales managers in the selling business" by Sales and Marketing Magazine.
Waters emphasized, "My entire career has been adapting to our dynamic healthcare market and helping sales teams embrace change and enhance their sales techniques to exploit that change. Today's 'Obamacare' C-Level administrators are as concerned with the financial health of the medical institution as the clinical health outcomes of patients, and they are increasingly involved in selecting products. Today's sales rep is truly a medical consultant helping hospitals navigate Obama's 2010 PPACA. This healthcare act shifted the playing field and opened new opportunities for sales pros who understand it. The old days where reps only 'described products' to clinicians has evolved into a wide discovery of financially based opportunities and problems, then presenting solutions in the language of money. Also, many times the financial benefit to the institution is not even in the department that purchases your product; and would you ever have dreamed that 'patient satisfaction scores' would impact reimbursement and drive product selections? Products that increase patient satisfaction ultimately help medical facilities stay in the black. Exciting times in deed!" -
Waters added that he's looking forward to working with Sperduti and his new sales team in an exciting period for healthcare sales. "Mike works at warp speed. His brain goes 100 miles an hour. This is the most exciting period of healthcare and Life sciences. This is the most exciting time of my 40-year career. I have fun every day."
About Emerge Sales
Emerge Sales is a globally recognized leader in helping Medical Device, Healthcare and Life Science companies achieve their sales objectives. Emerge is the owner and creator of SalesGen a proprietary Sales Generation program specifically designed for the Complex Sale. The Emerge team specializes in representing complex products and services to executives, scientists and clinicians with a sophisticated multimodal approach to generating highly profitable "Sales Ready" leads/ appointments that convert into predictable and repeatable sales revenue and growth. Fortune 100's to startups find SalesGen to be the most effective way to win new customers, accelerate growth, turnaround sales performance, launch new products and meet sales goals.