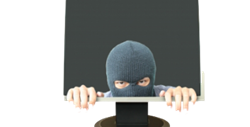 "In order to ensure a safer online job search experience, today's job seekers need to be aware of how job scams have matured so they can adequately protect themselves," said Sara Sutton Fell, Founder and CEO of FlexJobs.
Boulder, CO (PRWEB) November 19, 2014
As the number of Americans working from home continues to increase, the sophistication of job scams targeted at this market has also grown. While a recent survey showed that 83% of job seekers are "on guard" or "very concerned" about job scams, many of the same people assume that they will easily be able to identify scams or that "it would never happen to them," this is unfortunately not the case. In fact, the issue is widespread enough that everyone from the FBI to the BBB have put out warnings to job seekers looking at work from home jobs, and work from home scams have been known as the #1 most common type of internet fraud.
Although some job scams are easier to identify--such as those that use common job scam keywords, heavily unprofessional punctuation like "$$$" and "!!!", or requirements of upfront investment in order to be hired--scammers have become more convincing and creative in their tactics to trap vulnerable job seekers. These scams are largely targeted at work from home jobs, but can apply to regular job postings as well.
"Job seekers have grown sensitive to the typical warning signs of fake job listings, so scammers have evolved their tactics to trick them," said Sara Sutton Fell, Founder and CEO of FlexJobs, the leading online service for professionals seeking telecommuting, flexible schedule, part-time, and freelance jobs. "In order to ensure a safer online job search experience, today's job seekers need to be aware of how job scams have matured so they can adequately protect themselves."
Below are five sophisticated job scams and tips to identify and guard against them.
1. Scammers use fake URL
The scam: You encounter an online job listing from a well-known company offering work-from-home jobs. Is the company really the company it claims to be?
How to detect the scam: Verify the web address of the company, as scammers will recreate the original company's website by altering the web address. For example, http://www.cnbc4newsworld.com could be a convincing imposter for the real CNBC website, as are more subtle variations like adding a "-inc" or ending with ".net" in the URL. To cover your bases, open up a new browser and run a Google search on the company, and be sure to compare the URLs. Also, visit the company career page, and compare your potentially false job listing to the open positions on this website.
2. Scammers contact you out of the blue
The scam: Even reputable job sites aren't immune to scammers. A recent victim explains, "I gave up a work-at-home position with a reliable paycheck because I was contacted by someone through my LinkedIn profile. The company offered me a much better paying position and requested I leave my current position and start there the following week. I did as they requested. I worked for them for 2 weeks and 2 days…and then out of nowhere they said they decided to 'go in a different direction' and let me go. They NEVER paid me—they owe me over $1,000 and won't respond to my calls or emails."
How to detect the scam: In this day and age, being unexpectedly contacted by a company that is interested in interviewing you is not unheard of. However, being offered a job by a company that you have never applied to or had any interaction with is a red flag. Especially if there is a sense of urgency, such as asking you to leave your current job immediately without allowing you to give your two weeks' notice is another sure sign of a scam. Scammers capitalize on job seekers' desperation for money, and recognize that applying a time limit, paired with an increase in pay, makes it difficult for professionals to consider attractive job offers with a critical and skeptical eye.
3. Scammers conducting interviews through online chat
The scam: Scammers have started turning to chat services to communicate and conduct fake job interviewers with job seekers.
How to detect the scam: Although convenient, when a company will only communicate with you and/or interview you for a job through online chat, the chances are very high that the company is not legitimate. If you are approached through your online chat profile, be sure to request that they give you a call, and do your research before interviewing to see if the results yield any red flags. Other red flags include: scammers' English language and punctuation skills are often lacking, they offer unnecessary and HR-illegal details like their age, and they are able to provide the job seeker with a hiring decision immediately. Once you are offered the job--and often a company-issued laptop to arrive soon--they then ask for a seemingly reasonable upfront payment for "proprietary pre-installed software programs" and require payment via Western Union or check.
4. Lack of verifiable contact information
The Scam: You find a great work-at-home job with what appears to be a legitimate company and website. However, the only available information on the contact page is an anonymous inquiry submission form.
How to detect the scam: This is a matter of finding out if the company is actually a legitimate employer or if the website is merely a front entity created to make it appear legitimate. It's not a sound business practice to completely withhold information allowing visitors to verify either the owner, address, or phone number for a company, and at the very least it should be a red flag to raise your skepticism about the intentions of the company's site. Be sure to conduct your own thorough research outside of the company webpage to determine if the business is legitimate.
One free resource is the Guide to the Best Companies for Flexible Jobs, a database containing thousands of pre-screened and vetted companies that offer legitimate work-from-home and flexible jobs. Job seekers can use this resource to determine if a company they've found is legitimate or not, with options to search alphabetically, by location, or by industry.
5. Gaining access to personal banking information
The Scam: A tried and true scam tactic, even most tech-savvy job scammers still use this method. In fact, the Federal Trade Commission recently had to refund over $2 million 90,000 individuals who were subject to an extensive work-at-home scam. According to the FTC, "The online work-at-home operation, which operated under the names Google Money Tree, Google Pro, and Google Treasure Chest, deceptively used Google's name and logo…. The operation promised that consumers could earn $100,000 in six months after signing up to receive a work-at-home kit for a shipping fee of under $4…. The operation didn't tell consumers that, by ordering the work-at-home kit, they were disclosing their account information and would be charged an additional $72.21 each month."
How to detect the scam: If you've been offered a large amount of money for a small investment, have been asked to immediately share bank account information for any reason, or promised a quick-fix kit to all your work-at-home search troubles, this is very likely an example of an Internet job scam. Although these scam tactics have been used for decades (originating in newspaper and magazine ads), they have effectively made the leap to the Internet and have kept right on evolving to take advantage of job seekers every day.
To request additional information, please contact Kathy Gardner at kgardner(at)flexjobs(dot)com.
About FlexJobs
FlexJobs is the leading online service for professionals seeking telecommuting, flexible schedule, part-time, and freelance jobs. With flexible job listings in over 100 career categories, and opportunities ranging from entry-level to executive, freelance to full-time, FlexJobs offers job-seekers a safe, easy, and efficient way to find professional and legitimate flexible job listings. Having helped over 900,000 people in their job searches, FlexJobs has has appeared on CNN, Good Morning America, Marketplace Money, and many other trusted media outlets. FlexJobs is also a proud partner in the 1 Million for Work Flexibility initiative, which seeks to unite people advocating for work flexibility.