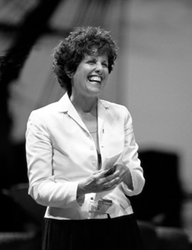 I am very grateful to my colleagues and to the Barr Foundation for this exceptional opportunity.
BOSTON, MA (PRWEB) November 20, 2014
Boston Children's Museum announced that Carole Charnow, President & CEO, has been awarded a fellowship from the Barr Foundation in recognition of her extraordinary contributions to greater Boston.
Four times since 2005, Barr has named a class of twelve Fellows, making a long-term commitment to each of them and facilitating their connections with one other. Fellows are selected for their outstanding contribution to Boston and their potential to drive positive change for years to come.
"The Barr Fellowship extends from the Foundation's commitment to invest in effective, visionary, and collaborative leaders," says Jim Canales, President of the Barr Foundation. "Barr Fellows are leaders who motivate others, drive change, and produce results. We couldn't be more pleased to introduce the 2015 Class of Barr Fellows."
The Barr Fellowship includes a three-month sabbatical, the opportunity for global travel, and leadership retreats over three years. Fellows' organizations also receive financial support to ensure effective interim management during a Fellow's sabbatical, to promote organizational development, and for mentoring of emerging leadership.
"It is truly an honor to join the distinguished group of community leaders who make up the cohort of Barr Fellows," said Carole Charnow. "I intend to maximize this unique experience for the betterment of Boston Children's Museum and the wider Boston community, to whom I have been dedicated for most of my professional career. I am very grateful to my colleagues and to the Barr Foundation for this exceptional opportunity."
For more information about the Barr Fellowship, visit: http://www.barrfoundation.org/fellows.
Founded in 1997, the Boston-based Barr Foundation is one of the largest private foundations in New England, with grantmaking focused on providing quality education, mitigating climate change, and enhancing cultural vitality. For more information, visit: http://www.barrfoundation.org
About Boston Children's Museum
Boston Children's Museum engages children and families in joyful discovery experiences that instill an appreciation of our world, develop foundational skills, and spark a lifelong love of learning. More information about Boston Children's Museum can be found at http://www.BostonChildrensMuseum.org. Become a fan of the Museum on Facebook at https://www.facebook.com/BostonChildrensMuseum and follow us on Twitter at https://twitter.com/BosChildMuseum
Hours and Admission
The Museum is open daily from 10:00 a.m. – 5:00 p.m. and Fridays until 9:00 p.m. Adults, $14, children (1-15) and senior citizens, $14; children under 12 months and Museum members are always free. Fridays 5:00 p.m. – 9:00 p.m., all visitors $1.
###