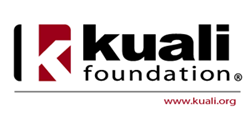 The addition of KualiCo will bring our functional and technical teams together to provide a truly immersive event next year and into the future.
Bloomington, Ind. (PRWEB) November 18, 2014
The Kuali Foundation, a leader in enterprise-level open source software solutions for higher education, is pleased to announce Kuali Days 2015 will be held Nov. 9 -12 in Austin, Texas. This will be the first conference held jointly by the Foundation and KualiCo, a new company that delivers cloud-based software for higher education. Kuali Days is an annual event coordinated by the Kuali Foundation for its members, users, and those interested in learning more about Kuali software.
"We're thrilled to have KualiCo join us as an organizing partner for Kuali Days 2015," said Jennifer Foutty, Executive Director of the Kuali Foundation. "The addition of KualiCo will bring our functional and technical teams together to provide a truly immersive event next year and into the future."
Last week, the Kuali Foundation wrapped up a very successful Kuali Days 2014 in Indianapolis, Indiana, the first conference since the creation of KualiCo in August. KualiCo CEO, Joel Dehlin remarked, "Kuali Days 2014 was an amazing opportunity for our team to connect with the Kuali community. We're excited to partner with the Foundation to deliver a spectacular experience next year in Austin." Kuali Days 2014 attracted more than 730 attendees from 134 institutions in the United States and eight countries.
"This year's Kuali Days was very significant," Foutty stated. "It confirmed to the community that the creation of KualiCo demonstrates our ongoing commitment to the Kuali mission. With this new vehicle, we can reach our original goal of helping colleges and universities lower the cost of administrative operating systems to put more of higher ed's resources toward the teaching and research mission. We'll have several announcements in the coming weeks that will enhance this commitment for our second decade."
Kuali was founded in 2004 by eight institutions and organizations, along with a grant from the Andrew W. Mellon Foundation to create the Kuali Financial System. The Kuali Foundation now has 67 members, contributing to seven software products, and thousands of users at more than130 colleges and universities in the United States and around the world.
About Kuali Foundation
The Kuali Foundation is a nonprofit 501(c)3 organization that offers open source administrative software solutions built by higher education, for higher education. Seventy member organizations from around the world help build Kuali software by leveraging their collective resources and voice, including systems for financial management, research administration, student services, human resources/payroll, business continuity and middleware/workflow.
The Kuali community is committed to providing sustainable, license-free, open source software that helps colleges and universities keep their money in their mission by significantly reducing administrative costs and promoting administrative best practices. Thousands of users at over 100 institutions, large and small, currently use Kuali's scalable administrative software. For more information on the Kuali Foundation, please visit http://www.kuali.org.
About KualiCo
KualiCo delivers open source administrative software using modern cloud-based technologies built specifically for higher education. Our thoughtfully-designed products streamline processes to significantly reduce costs for grants and research, finance, student services, and continuity planning. KualiCo is privately held and has offices in Salt Lake City, Utah and Scottsdale, Arizona. For more information, visit http://www.kuali.co.