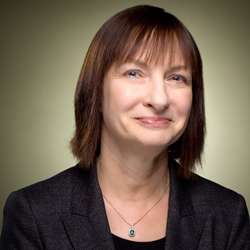 Adjustments made during the settlement administration process can be quite large and are often underestimated or overlooked.
New York and Los Angeles (PRWEB) November 19, 2014
A new report issued by Cornerstone Research and Goodwin Procter LLP offers insights into how damages claims are implemented in securities class actions once a settlement or verdict is reached. The report, Limiting Rule 10b-5 Damages Claims, describes the different approaches used to adjust damages and their respective results.
"These findings will be of interest to counsel, members of the judiciary, and firms involved in securities class actions," said Cornerstone Research Senior Vice President Katie Galley, one of the report's authors. "Adjustments made during the settlement administration process can be quite large and are often underestimated or overlooked."
The report arose out of the coauthors' work in post-judgment proceedings. Drawing on that experience and a review of the administration process in two verdicts and 65 recent settlement allocations, the authors analyze various formulas for adjusting damages claims. The report also examines differences in how certain plaintiff law firms and claims administrators have applied these adjustments.
"This is an important area of the law that has heretofore been somewhat neglected," said report coauthor Dan Tyukody, a partner at Goodwin Procter. "Besides judges and lawyers, these findings should definitely be of considerable interest to the insurance industry."
About the Authors
Catherine J. Galley, Daniel J. Tyukody, Jason L. Krajcer, and Erin E. McGlogan are the authors of the report. Katie Galley is a senior vice president and Erin McGlogan is a principal in Cornerstone Research's Los Angeles office. Daniel Tyukody is a partner and Jason Krajcer is an associate in Goodwin Procter's Securities Litigation & White Collar Defense Group.
About Cornerstone Research
Cornerstone Research provides high-quality economic and financial consulting and expert testimony in all phases of complex litigation and regulatory proceedings. The firm works with an extensive network of prominent faculty and industry practitioners to identify the best-qualified expert for each assignment. Staff consultants bring specialized knowledge and experience as well as a commitment to produce outstanding results. Currently marking its 25th anniversary, Cornerstone Research has more than 500 staff and offices in Boston, Chicago, London, Los Angeles, Menlo Park, New York, San Francisco, and Washington.
Please visit Cornerstone Research's website for more information about the firm's capabilities in economic and financial consulting and expert testimony.
http://www.cornerstone.com
Twitter at @Cornerstone_Res
About Goodwin Procter LLP
Goodwin Procter LLP is a leading Am Law 50 and Global 50 law firm, with offices across the United States and in Europe and Asia. Excelling at complex transactional work and high-stakes litigation, the firm combines in-depth legal knowledge with practical business experience to help clients maximize opportunities and manage risk. With more than 850 lawyers, Goodwin offers innovative counsel and delivers results through a client-centric and collaborative approach. The firm focuses on matters involving financial institutions, intellectual property, private equity, real estate capital markets, securities litigation/white collar defense, and technology/life sciences. Information may be found at http://www.goodwinprocter.com. Follow us on Twitter @goodwinprocter.