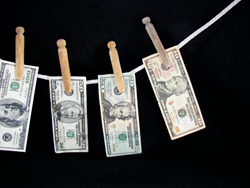 A business line of credit can be a real lfesaver when cash flow management problems stand in the way of progress.
(PRWEB) November 19, 2014
Capital Solutions Bancorp, a working capital funding firm, has just released an informative blog titled "The Killer Within Your Business ... is You." The blog can be seen here.
The blog discusses how internal cash flow management problems can bring down even the healthiest businesses. Though outside forces such as government regulations, too few customers or rising materials costs are typically the things people may think of that could bring a business down, the blog states that poor cash flow decisions can be the most deadly threat to an otherwise stable business. The blog also lists steps to construct a secure cash flow system.
Steps to creating a secure cash flow system
Step 1 - Know expenses ahead of time and plan accordingly. Cash flow projections will help company leaders know what to expect as the year progresses. Staggering expenses and correlating them with expected profits can help companies stay in the black all year long. Also, having a backup plan to deal with unexpected expenses is a must for business owners. If a separate account strictly for emergencies isn't feasible, a business line of credit is a great way to get funds quickly if the need arises.
Step 2 - Have cash available when business opportunities present themselves. Having cash on hand is best, but taking on investors or getting a business line of credit are usually the fastest ways to answer when opportunity knocks.
The blog states that, many times, cash flow management problems are simply the result of over-stressed management struggling to make ends meet. The writer advises readers to keep in mind that desperate people may make desperate decisions, and to take time to make large decisions if cash-flow stress is draining their mental resources.
About Capital Solutions Bancorp
Capital Solutions Bancorp provides working capital funding to businesses large and small, providing cash to grow and acting as a backup plan for unexpected expenses. For more information, call Capital Solutions Bancorp at 800-499-6179 or visit http://www.CapitalSolutionsBancorp.com.