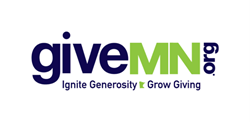 We are proud to support GiveMN's mission...Any group that wants to attract this kind of generosity may want to take a page from the GiveMN playbook.
Austin, Texas (PRWEB) November 19, 2014
More than 62,000 people donated a record-breaking $18.3 million to Minnesota nonprofits and schools during the sixth annual Give to the Max Day, a 24-hour online give-a-thon. This represents a 20 percent increase in the number of donors compared to last year's Give to the max Day, which raised a total of $17.1 million.
Donations made on GiveMN.org during the event benefited more than 5,500 Minnesota nonprofits and schools – a 25 increase over last year.
GiveMN has had a remarkable track record since its inception in 2009, when its inaugural Give to the Max day event raised $14 million in one day. In October 2014, GiveMN reached the milestone of $100 million raised on its website for local nonprofits schools.
"Every year, I am amazed by the generosity of Minnesotans and the excitement that organizations generate that help make Give to the Max Day an annual success," said Dana Nelson, executive director of GiveMN. "We're pleased with the results of the day in our first year of partnership with Kimbia and look forward to doing great work together going forward that benefits even more Minnesotans."
Earlier this year, GiveMN established a new partnership with Kimbia, a leading provider of digital fundraising technology with extensive and successful experience handling high-volume online giving.
"We are proud to support GiveMN's mission," said Dan Gillett, Kimbia CEO. "GiveMN has a track record of raising significant funds to support their community by providing a strong and positive donor experience during their single-day event as well as the year-round giving initiative that ensures ongoing awareness and support. Any group that wants to attract this kind of generosity may want to take a page from the GiveMN playbook."
About GiveMN
GiveMN links donors with organizations that are working to make Minnesota a better place. Its online giving website, GiveMN.org, enables charitable giving any time and any place, allowing people to donate with ease and enthusiasm. GiveMN brings innovation, energy and fresh ideas to Minnesota generosity.
GiveMN is an independent 501(c)(3) nonprofit organization and an affiliate of Minnesota Philanthropy Partners. Explore GiveMN.org today.
About Kimbia
Our flexible, best-of-breed, online fundraising platform enables you to create a deeper donor relationship by leveraging the strengths of each channel and putting your donors at the center of all development activities. Ultimately this approach results in greater brand awareness, giving and lifelong loyalty. Kimbia, which handled donations totaling $53.7 million for Give Local America on May 6, 2014, is proud to support more than 10,000 customers to date. Just a few of Kimbia's Community Foundation customers include Communities Foundation of Texas, GiveMN, The Boston Foundation, The San Diego Foundation, The Miami Foundation, Community Foundation of Sarasota County, Community Foundation Serving Richmond & Central Virginia, Lancaster County Community Foundation, Telluride Foundation, Centre Foundation, and Community Foundation for Greater New Haven. For more information, visit Kimbia.com.