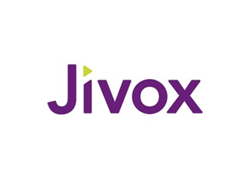 San Mateo, California (PRWEB) November 19, 2014
Dynamic ad platform leader Jivox today announced it has integrated the Jivox IQ Ad Server with Prisma, Mediaocean's addressable advertising management platform. The server-level integration is available immediately and enables agencies for the first time to provide their customers a single view of ad serving, billing, and reporting. It can also simultaneously support multi-screen data-driven dynamic advertising campaigns as well as traditional, banner ad serving.
Mediaocean certification of Jivox IQ as a Prisma integrated ad server will eliminate much of the workflow complexity associated with using multiple ad servers and will lower campaign costs, all while delivering advanced ad serving capabilities to agencies.
Mediaocean supports more than 80,000 advertising professionals conducting 7 million transactions daily across all media channels. The Prisma platform provides agencies with a one-stop shop for managing their entire campaign lifecycle – from researching and planning to measuring ad effectiveness and more, giving finance and media teams a holistic and auditable understanding of agency-wide activity. This integration allows for:

Integration of Media Plans. Media plans created within Prisma can be delivered electronically to Jivox IQ. Changes or additions to the media plan are immediately synchronized between Prisma and Jivox, which eliminate the manual entry of media plans, saving time and reducing errors.
Integration of Reporting. Jivox IQ can now report impression and click data back to Prisma, tagged with the site, placement and creative names. This ensures that accurate reporting and billing produced within Prisma matches the media plan.
"Our goal is to enable our customers to work with their preferred partners, so we integrate technology solutions such as Jivox within our open media buying platforms, making it easier for agencies to holistically manage their digital advertising workflows in Prisma," said Manu Warikoo, SVP of Product, Platforms, Mediaocean. "This integration with Prisma will allow our agencies to leverage Jivox's unique data driven ad serving capabilities within their existing workflow, in one central hub."
Traditionally, a primary agency side ad server has been needed even when specialized, and more advanced ad servers were utilized for campaigns to ensure billing and reporting were accurate. The need to match disparate reporting data from these ad servers produced significant operational overhead, requiring 1x1 tracking pixels to be implemented for each creative element that was served, or requiring the use of fourth-party ad serving that imposed significant restrictions on campaigns and added to campaign ad serving costs.
"Agencies are moving quickly to offer data-driven advertising, but until now these innovative campaigns had to be tracked and accounted for separately from traditional banner ad campaigns," said Diaz Nesamoney, Founder and CEO of Jivox. "For many agencies the complexity and cost of running two ad serving systems and managing the billing process was prohibitive. Jivox's integration with Mediaocean's Prisma, the industry's preferred campaign management platform, completely eliminates this problem and green-lights agencies to move quickly into the new world of data-driven dynamic advertising.
About Data-Driven Dynamic Advertising
Data-driven dynamic advertising is an emerging capability in display advertising that addresses the demand for micro-targeted messaging by leveraging vast stores of customer, demographic and environmental data now available to intelligently personalize ads to an individual. This data empower advertisers and agencies to dynamically adjust product and brand messaging, product images, pricing and other content in the ad based on relevance to the user or market conditions. This creates a better experience for the user and enables the brand to get better ROI on advertising by tailoring ads to the user's needs and real-time trends in the market.
About Mediaocean
Mediaocean is the leading software platform provider for the marketing world. Its open traditional and digital media platforms empower businesses and professionals across the global marketing ecosystem with intelligent automation, efficiency, and flexibility in their workflow – from planning and buying, to analyzing and optimizing, to invoicing and payments. With over 80,000 advertising professionals conducting 7 million transactions daily across all media channels and managing $100 billion annually through its platforms, Mediaocean drives the marketing universe forward. Mediaocean is headquartered in New York with six offices worldwide. Learn more at http://www.Mediaocean.com, or connect with Mediaocean on LinkedIn, Facebook or Twitter.
About Jivox
Jivox enables the world's top advertisers and agencies to deliver personalized advertising across all screens. Our flagship product, Jivox IQ, is the leading data-driven dynamic ad platform. Its unique architecture enables customers to develop and serve data-driven dynamic ads in a wide variety of formats, including mobile, interactive, expanding, video, native and much more. Several hundred media companies and agencies today use Jivox for their most demanding creative campaigns, including College Humor, Crispin Porter & Bogusky, Federated Media, Digitas, Havas, Hearst, A&E Networks, Martini Media, Razorfish, Universal McCann, Videology and Wieden+Kennedy. Stop by our Ad Gallery at http://www.jivox.com to see our ads at work.