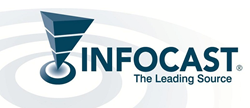 Network with plant and decommissioning project managers, utilities, leaders in environmental remediation, demolition and investment recovery
Los Angeles, CA (PRWEB) November 19, 2014
Infocast, the leading business intelligence and networking events producer, has announced its 4th Annual Plant DDD conference on Managing the Power Plant Decommissioning, Decontamination & Demolition Process, scheduled on January 13-15, 2015 and will take place in Charlotte, NC, the state leading the way in implementing the Coal Ash Management Act of 2014.
Recent reports suggest that the number of coal plants slated for shutdown is five times greater than what the EPA predicted when its regulations were put in place. Coal-fired electric generating plants will be shut down across 32 states, and with the introduction of the Coal Combustion Residuals (CCR) rules in December 2014 to ensure the safe management of disposed coal ash, many utilities and IPPs are tasked with forming plans to deactivate, decommission, demolish and remediate sites while minimizing public safety and environmental risks, while considering what action to take with the CCR regulations.
Building on the success of the previous meeting, Infocast has once again organized the Plant DDD Conference to provide a forum for industry leaders to gather and discuss lessons learned and key takeaways on critical issues. Speakers from the power plant industry who are currently dealing with the coming regulatory changes will be on-hand from Dominion Resources, Edison Electric Institute, Exelon, Xcel Energy, Environmental Resources Management Services, Nixon Peabody, LLP, NOVA Engineering and Environmental, Burns & McDonnell, University of North Carolina and others.
Industry experts will address: the latest on Coal Combustion Residuals (CRR) Regulations, how to identify environmental and safety risks, how to integrate liability management into the project and contract structures, plant shutdown costs and retirement obligations and how to manage the decommissioning process. These leaders will also provide guidance on the bidding process, contracting and engineering. Hugh Ives, Plant Manager, ROCHESTER GAS & ELECTRIC regarded the Plant DDD meeting as "Extremely beneficial as it brings together the full range of experienced stakeholders. The conference presenters – having first hand/real world knowledge of DDD projects - helped me learn more about the subject matter, which helps avoid setbacks/pitfalls."
Attendees will have the opportunity to network with plant and decommissioning project managers, utilities, leaders in environmental remediation, demolition and investment recovery to get the strongest and most relevant information regarding the Coal Combustion Residuals (CRR) Regulations and how to manage the plant decommissioning process from start to finish.
For more information, to register, or to join as a sponsor, visit the event website at infocastinc.com/events/plant-decommissioning or contact Infocast at 818-888-4444.
About Infocast
For over 25 years, Infocast has produced the highest quality events, tailored to the needs of the industries we serve. We intensively research the marketplace, pulling from an extensive network of experts to give you the information and connections to succeed.