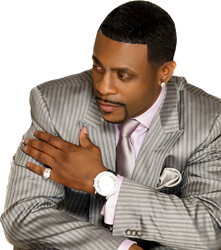 Charenton, LA (PRWEB) November 19, 2014
Legendary R&B singer, music producer and songwriter, Keith Sweat, announced he will performing LIVE at Cypress Bayou Casino Hotel on January 31, 2015.
"We are starting off 2015 with a great night of R&B by welcoming a true superstar. Keith Sweat is synonymous with great entertainment and there is no doubt our guests will get a chance to hear their favorites from Keith's decades in music," said Anthony Patrone, CEO and General Manager of Cypress Bayou Casino Hotel.
The R&B and pop icon has delivered five straight #1 albums and sold more than 25 million records. He has released 11 albums in his career and is the host of the nationally syndicated radio program The Sweat Hotel. Heard Sundays through Fridays from 7 p.m. to midnight in all time zones, Sweat brings his quiet storm of R&B and slow jamz to listeners nationwide. Broadcasting live from Atlanta, he welcomes special guests and features live in-studio musical performances, while also encouraging fans to call in with their confessions, apologies and dedications. The Sweat Hotel is the #1 nationally syndicated Urban AC evening radio show (Source: Arbitron, SP'11, Nationwide, Exact Times, AQH, P 12+).
Tickets are on sale at Bizzute Gifts at Cypress Bayou Casino Hotel and Ticketmaster.com. Showtime on January 31st is at 8:00pm. Doors open at 7:00pm.
About Cypress Bayou Casino Hotel
Cypress Bayou Casino Hotel is located in Charenton, Louisiana off of US Highway 90 and features over 1300 slots and more than 30 tables including Blackjack, Mini-Baccarat, Mississippi Stud, and 3-Card Poker just to name a few. Phone 1-800-234-4386 for more information, or visit the website at http://www.cypressbayou.com