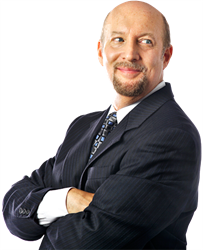 If a non-custodial parent experiences a job loss or reduction in pay, she may file a petition for a 'downward modification' with the Court to reduce child support payments. Even if the other parent agrees, the Court must ratify the agreement.
Queens, NY (PRWEB) November 19, 2014
Divorce is usually stressful for a couple, but when there are children are involved, it often makes the process even more stressful. For couples that are committed to keeping the process uncontested, establishing child support can be achieved without a total breakdown of communication and negotiations. Unfortunately, problems may arise when spouses don't understand how the law works with regard to minor children. Bruce Feinstein, Esq., a divorce and family law attorney in Queens, New York, offers answers to common child support issues that come up during his clients' cases in response to updated information from the New York Court system released on April 28, 2014.
Child support is money that a non-custodial parent pays to a custodial parent in order to help support the couple's child or children. This support is intended to include necessities like food, shelter and clothing. Other expenses like un-reimbursed healthcare and child care are not included in child support and are paid to the custodial parent over and above the established child support payment.
The amount of child support and child care paid is based on both parents' incomes. The Court determines this figure by using both parents' income and the number of children who will receive support. The Court uses a formula if the combined income of both parents is at or below $141,000, according to the Child Support Standards Act (CSSA) as of January 31, 2014
If the Court were to determine child support, it would use the formula in the CSSA and support will be calculated based upon the number of children eligible for support. This percentage is used on the respective parties' adjusted gross income. In addition, child care or un-reimbursed expenses like medical co-pays may be either split evenly between the parties or paid pro-rata by both parents. If it is paid pro-rata, a percentage will be established based upon each party's respective incomes. And there are other factors that can affect child support figures such as a child with special needs, or a parent who has gross income substantially higher than the other parent. Having a family law attorney in New York with knowledge of child support calculations and considerations can help a parent navigate this process.
Clients often ask how long they will have to pay child support. Mr. Feinstein explains, "In most cases, the parent pays child support until the child reaches 21. Sometimes, the parties can reach an agreement to pay child support until 22 years of age, so long as the child is attending a college or university full-time. But that is by agreement only - the law does not require a parent pay for a child's college education or pay for child support even if the child is attending college after the age of 21."
There are factors which can call for termination of child support before the child reaches 21. These include the child living independently from both parents if the child is working full-time after the age of 18, or he or she is entering military service. It is important for the non-custodial parent to petition Family Court of any changes that could suspend or terminate child support payments. And in New York, the non-custodial parent must file a petition to terminate child support payments even after the child reaches his or her 21st birthday – otherwise, those payments will continue to accrue.
Non-custodial parents often have concerns about how much child support they will have to pay and whether or not they can feasibly pay it. There are certain factors which can help to reduce the amount to be paid for child support, such as whether there are any prior Court orders for child support for other children of the non-custodial parent.
One common question of the non-custodial parent regarding child support is concern over inability to make payments. Mr. Feinstein says, "If a non-custodial parent loses his or her job or experiences a certain reduction in pay, he or she may file a petition for a 'downward modification' with the Court to reduce child support payments. Even if the other parent agrees to lower payments, the Court must ratify their agreement. Otherwise, child support arrears will continue to accrue despite the parties' agreement with each other."
Parents will often have many more questions regarding child support throughout the divorce process. "This a good thing," says Mr. Feinstein. "Parents should gather their questions about calculating child support payments, late payments, and other issues, and review them with a family law lawyer in order to finalize a satisfactory agreement that is fair to both parties in an uncontested divorce, or have a greater understanding of likely outcome in a contested case.
The Law Offices of Bruce Feinstein, Esq. has nearly two decades of experience in divorce and family law, helping clients and families resolve their issues and move forward with their financial and personal lives. Visit feinsteindivorcelaw.com for more information or call (718) 475-6039 to reach the New York office.
###