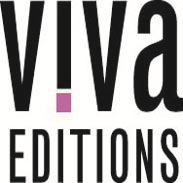 Books for Vivacious Living!
(PRWEB) November 19, 2014
Cyrus Webb, host of popular radio show Conversations LIVE and founder of Conversations Book Club, included five titles from Viva Editions in his Top 50 Nonfiction Books of 2014. "I thought this was important because several of the books share publishers. I think this is a sign that those are publishing houses to watch and support," said Webb.
The Viva books to make the list are:
All You Need Is Less: The Eco-friendly Guide to Guilt-Free Green Living and Stress-Free Simplicity by Madeleine Somerville
Top eco-blogger and new parent Madeleine Somerville has gathered completely original ideas on how to save money and the planet, and have fun in the process
Burning the Midnight Oil: Illuminating Words for the Long Night's Journey into Day by Phil Cousineau
Burning the Midnight Oil is an eclectic and electric collection of soulful poems and prose from great thinkers through the ages. As author and curator Phil Cousineau explains in the introduction to his nocturne, "There is a light that we can find only in the dark...that brings about new thoughts and ideas."
The Grateful Life: The Secret to Happiness and the Science of Contentment by Nina Lesowitz and Mary Beth Sammons
The Grateful Life is a guide to discovering—and realizing—your dreams through the power of positivity. What can gratitude do for you? Recent studies have shown that gratitude will make you calmer and healthier, as well as bring higher levels of satisfaction to all your relationships.
Having the Time of Your Life: Little Lessons to Live By by Allen Klein
In this easy-to-digest, delightful-to-read book, Allen Klein explores the meaning, madness and mirth of life. Klein dives into the big questions: What's life? Why are we here? And how do we enjoy the journey?
Garden Blessings: Prose, Poems and Prayers Celebrating the Love of Gardening by June Cotner
Our gardens grow us, and this moving collection of readings takes us through every season and down a path of pure pleasure.
About Viva Editions
Viva Editions are books that inform, enlighten, and entertain. The very name, "Viva!", is celebratory. And while Viva Editions is a line of books that are as fun as they are informational, the intention behind Viva is very serious—these are books that are truly helpful and intended to enhance people's lives.