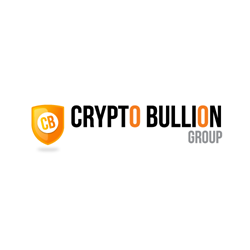 Crypto Bullion Group reflects our commitment to Bitcoin
San Diego, CA (PRWEB) November 20, 2014
Starting off at the end of 2012 Joseph Castillo, CEO and founder of Agora Commodities, had one vision for his new company; Create the world's first full service Bitcoin bullion dealer. Though they were not the first company to consider payments in Bitcoin good for delivery of gold and silver, they were the first bullion dealer to bring all the traditional aspects of the bullion trade found amongst traditional precious metals dealers.
Agora Commodities was the first dealer to sell platinum, palladium, and rhodium for bitcoin in addition to gold and silver. They were and are currently the only bullion dealer to deal in both sides of the bullion trade by paying out precious metals sellers in bitcoin or US dollars. Much like crypto-currency, currently revolutionizing the monetary world, Agora Commodities recently partnered with DigitalTangible which launched the worlds first physical bullion Bitcoin trading platform.
It's for all these reasons that Agora Commodities is rebranding themselves to Crypto Bullion Group. "Bitcoin has come so far since its inception and it's only going to continue changing the way we understand money," formulates Joseph, "Crypto Bullion Group reflects this commitment to our philosophy of peace through sound monetary policy of which Bitcoin, gold, and silver are marvelous representatives."
Crypto Bullion Group continues its commitment to the BItcoin Community to be its premier bullion dealer in the coming crypto-currency age.