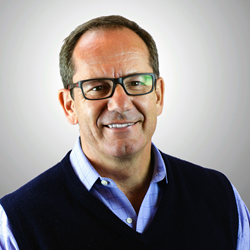 Ottawa, IL (PRWEB) November 19, 2014
B&B Electronics, a developer of mission-critical network connectivity solutions, has announced that the company's advisor and board member, Fred Thiel, is a featured speaker at the Internet of Things Applications conference, November 19 - 20 in Santa Clara, California, produced by international research firm IDTechEx. Mr. Thiel will speak at 12:05 November 20, on "The Emerging New World of Intelligent Things and Collaborative Autonomous Smart Systems."
"News stories about the Internet of Things (IoT) tend to focus on the consumer IoT where wearable tech and smart home appliances interact with people to make their lives easier and help them monitor their health," said Thiel. "The focus is on the human experience and human interactions with machines."
Thiel explained that beyond the human and consumer worlds, the larger and more complex industrial IoT will have different goals. It will work towards a world of connected intelligence, and SWARM intelligence which takes connected intelligence to the next level, where smart machines and systems collaborate, inform and make decisions on the intelligence gained from each other with little or no human supervision. These Collaborative Autonomous Smart Systems (CASS) will eventually control our transportation, our buildings, our living environments, our security, our food production, our supply chains, our factories and our leisure.
To explain CASS, Thiel will use several consumer-oriented examples. Google-owned Nest's Learning Thermostat is predictive, cognitive, and adaptive, "learning" from its owner's behavior, factoring in local weather data, and then reprograming itself to operate autonomously. "You get Collaborative Autonomous Smart Systems when the HVAC communicates with the security, lighting and other smart home systems, sharing their telemetry data, and controlling each other's 'Things'," he continued.
Mr. Thiel will address the same concepts of CASS and the unique connectivity concepts around SWARM intelligence at Crossfire Media's Fog Computing conference. The panel discussion, "Enhancing Business Decisions through the Data Fabric of the IoT," with fellow panelists from Raco Wireless and RethinkDB, will be at 9am on November 20 in San Jose, California.
About B&B Electronics:
Founded in 1981, B&B Electronics Inc. provides intelligent M2M and IoT connectivity solutions for wireless and wired networks. Specializing in device connectivity at the "edge" of networks in remote and demanding environments, the company designs and builds products using Ethernet, serial, wireless and USB communication technologies. Working globally with experienced channel and application partners to deliver complete application solutions, the company is known for building rugged networking products that are easy to deploy and easy to manage. All products are manufactured in the US and European Union with local field applications engineers available worldwide for localized technical support. B&B Electronics is headquartered at 707 E Dayton Road, Ottawa, Illinois USA with EMEA operations based in Galway, Ireland. Additional engineering locations are based in California and the Czech Republic. 800-346-3119 http://www.bb-elec.com.