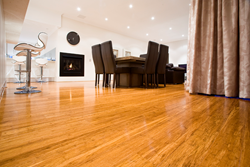 (PRWEB) November 23, 2014
BambooFlooringChina.com is a famous brand in the bamboo flooring industry. Recently, the company has proudly released its new collection of bamboo mats; the new models are offered now at discounted rates, up to 29% off.
According to the sales manager of BambooFlooringChina.com, Bamboo is a fast-growing and sturdy tree-like grass, making it a highly renewable resource. Their bamboo mats are 100% made from natural bamboo. These products have a mixing color which comes from natural bamboo with caramel bamboo strips.
"Bamboo mats have a stylish minimalism that can make a striking feature in a living that is easily complimented by potted plants and other decorative features. We are happy to add the new models to our product catalog. Bamboo mats are a good solution for sliding door covering because bamboo is a green and Eco friendly material; bamboo mat is easy to cut, mill, replace and pre-oiled. They are very attractive" The CEO of BambooFlooringChina.com says.
Along with bamboo mats, BambooFlooringChina.com provides a wide range of bamboo flooring products. All its bamboo products are famous for modern designs and reasonable prices. Bamboo flooring, bamboo carpets and bamboo panels are also available at its online shop.
About BambooFlooringChina.com
BambooFlooringChina.com has been making high quality bamboo products for many years. It is selling a huge selection of elegant items for the international customers: strand woven floorings, lumbers, outdoor deckings, plywoods, fences and so on. The company always strives to benefit all its old and new clients; its top designers are working hard to make more durable items.
For more information about its new items, customers can visit: http://www.bambooflooringchina.com/.