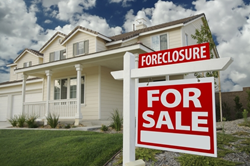 . These homes often don't have the same amount of written disclosures as traditional properties, which means even with an inspection, it's possible for there to be surprises
Chicago, IL (PRWEB) November 18, 2014
The Federal Saving Bank knows that delving into the housing market can be intimidating for first-time home buyers. To find the best homes for their budgets and build as much bargaining leverage as possible, home buyers need to go into the venture informed. This means prospective home buyers should know whether purchasing a foreclosure is a possibility for them. If it is an option, they also need to know the pros and cons of buying a foreclosed home:
Add Foreclosures To The Property Search
When looking for homes, buyers want to have the largest selection possible to choose from. Including foreclosed homes in the search allows people to see a broader range of options, and more choices mean buyers are more likely to get everything they want.
Consider A Foreclosure Given the Lower Price
Foreclosures are also traditionally cheaper, though high-end homes won't see as much of discount as small or fixer-upper options. For first-time home buyers on strict budgets or with a small amount saved for a down payment, a discount on the asking price can be essential.
Get A Lower Prices Property And A Better Mortgage
A cheaper home also means first-time home buyers can get a better mortgage. They borrow less money and possibly receive a better interest rate if the lower amount means they're less of a risk to the lender.
Know The Risks Association With The Previous Owner
Foreclosed homes often present a financially sound option for first-time home buyers but can come with their own baggage. Occasionally, when homeowners are still living in the house but know it's being foreclosed on, they'll damage the property. Horror stories have been told about previous homeowners ripping out plumbing, damaging walls and leaving behind a general mess. However, this is not the norm, and home buyers can avoid this issue by not agreeing to purchase a home before it's been thoroughly inspected.
Get A Thorough Home Inspection & Expect Surprises
Foreclosed homes are generally sold as-is, meaning home buyers will need to make all repairs themselves and have money for this put away. These homes often don't have the same amount of written disclosures as traditional properties, which means even with an inspection, it's possible for there to be surprises, such as leaks or inefficient appliances. Though, surprises can occur in any homes, not just foreclosures.
Expect Slow Appreciation In Property Values
If the area was hit particularly hard by the economic downturn, it may have numerous foreclosures. If there are many houses selling at below normal prices, home buyers may be moving into a neighborhood that will be slow to appreciate in value.
First-time home buyers interested in foreclosed homes should contact The Federal Savings Bank, a veteran owned bank regarding mortgage pre-approval.