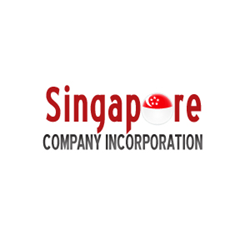 the IRAS has a foreign tax credit (FTC) scheme, which allows the company to claim a credit for the tax paid in the foreign country against the Singapore tax that is payable on the same income
Singapore (PRWEB) November 20, 2014
One of the major attractions for foreign entrepreneurs, companies and professionals when they relocate their businesses, careers or lives to Singapore is the country's liberal tax policies and low tax rates. Thus, to provide a detailed overview of the nation's entire taxation system, Singaporecompanyincorporation.sg, a popular portal for company formation services in the city-state, has published a detailed guide on the subject recently.
The guide starts by listing the powers held by Inland Revenue Authority of Singapore (IRAS), which is the statutory board under the country's ministry of finance responsible for collecting personal income tax, corporate tax, property tax, goods and services tax, betting taxes, and stamp duties.
Moving to the cross-border tax benefits foreign investors enjoy by incorporating companies in Singapore, the guide notes that Singapore has concluded 76 Avoidance of Double Taxation Agreements, eight Limited Treaties, one Exchange of Information Arrangement with Bermuda, and eight agreements which have been signed but not yet ratified.
"Additionally, Singapore is a signatory to Convention on Mutual Administrative Assistance in Tax Matters, developed jointly by the OECD and the Council of Europe. The city-state has also signed the Foreign Account Tax Compliance Act (FATCA) enacted by the United States (US) Congress in March 2010 to target non-compliance with US tax laws by US persons using foreign accounts," noted Ms. Cheryl Lee, manager at Singaporecompanyincorporation.sg.
In the segment detailing Singapore's personal taxation norms, the guide notes that IRAS applies different rates to tax resident and non-resident individuals.
For tax-resident individuals, the rates range from nil for the first S$20,000 of chargeable annual income to over 20 percent for above S$320,000.
Whereas for non-resident individuals, their employment income is tax exempt if the individual is in Singapore on short-term employment for 60 days or less in a year. For between 61 and 182 days, the individual is taxed on all income earned in Singapore at 15 percent or the resident rate, whichever gives rise to a higher tax amount.
Another special category of individuals are the Not Ordinarily Residents, who if satisfy the qualification conditions, are given favourable tax treatment by the IRAS for a period of five years of assessment.
"Our guide also summarises other taxes imposed on individuals in Singapore including the property tax, tax on rental income, stamp duty, and several motor vehicle taxes. Aside, an important segment is regarding corporate taxation, which is fixed at 17 percent since 2010," said Lee.
Overall, the system prevalent in Singapore is called a one-tier corporate tax system, under which tax paid by a company on its chargeable income is the final tax. The taxation is on territorial basis which means that tax is imposed on all income accrued in or derived from Singapore, as well as all foreign-sourced income remitted to the country, with certain exemptions.
But it is important to note that the IRAS is very strict while determining what it calls the "fixed place of operation" before deciding on various tax exemptions applicable to the foreign-sourced service income of a Singapore company.
The guide also has a special segment on the measures Singapore-based companies should take so as to avoid double taxation.
"Sometimes foreign income of a Singapore tax resident company may be subject to taxation twice – once overseas, and then a second time when the income is remitted into Singapore. For such cases, the IRAS has a foreign tax credit (FTC) scheme, which allows the company to claim a credit for the tax paid in the foreign country against the Singapore tax that is payable on the same income," added Lee.
The final section of the guide deals with Withholding Tax, which is applicable to payments made to non-residents including employees, business partners and overseas agents.
"Singapore companies are legally mandated to withhold a percentage of the payment they make to a non-resident and pay the withheld amount to IRAS, which is called the Withholding Tax. For management fees, technical and other service fees paid to a non-resident company, the rate is 17 percent. But if the payments are made to non-resident individuals, the rates rise to 20 percent. In cases where a double tax agreement is applicable, the rates specified in the agreements of the respective countries apply," concluded Lee.
-END -
Please click here to view the full guide
About SingaporeCompanyIncorporation.sg:
SingaporeCompanyIncorporation.sg is a portal for entrepreneurs and professionals who want to have a presence in Singapore. It is also a provider of company incorporation, as well as the related taxation and relocation services in Singapore.
80 Playfair Road
Singapore 367998
65 6850 5280
info(at)singaporecompanyincorporation(dot)sg
http://www.singaporecompanyincorporation.sg