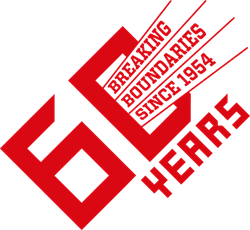 The alumni awarded last night represent the best of our school and embody not only the excellence of our curricula but the values we instill in them.
Bluche, Switzerland (PRWEB) November 21, 2014
Les Roches International School of Hotel Management celebrated its 60th anniversary by hosting "Breaking Boundaries in Education," a conference that brought together global leaders in the hospitality industry on Thursday, Nov. 20. The conference was followed by an alumni award and gala dinner, recognizing the outstanding achievements of Les Roches' most successful graduates. Alumni were recognized in the categories of Good in the World Award, Professional Achievement Award, Young Entrepreneur Award and Innovation Award.
Les Roches presented its Innovation Award to British-Iraqi Omer Kaddouri, a 1986 graduate currently working as President and CEO of Rotana, one of the leading hotel management companies with a portfolio of over 100 properties throughout the Middle East, Africa, South Asia and Eastern Europe. Omer Kaddouri was recognized due to his many initiatives involving the retention and succession plans for Rotana's talent. One of his major accomplishments is the TAROT Program (The Accelerated Refinement of Talent), which targets ambitious college or university graduates as well as passionate existing team members whom Rotana believes have a bright future. Since graduation, Omer has gained a wealth of experience in various fields of hotel management and has worked with chains such as Hilton International, Shangri-La and Rotana Hotel Management.
Edouard Kourani, Class of 2013, received the Young Entrepreneur Award for his entrepreneurship spirit. He created an application called "Find my Wine," which was mentioned in Forbes magazine. This application enables users to match the perfect wine to different foods and has become very popular, particularly in Europe. He also worked in some major companies such as Four Seasons, Hôtel Les Airelles and currently works as Global French Captain at Bloomberg.
The Professional Achievement Award, which recognizes alumni whose careers serve as inspiration for the Les Roches community, was presented to Panos Tzivanidis, who graduated in 1991 and is the Head of Events and Hospitality at the International Olympic Committee. He also served as as Head of the Travel and Conferences unit for UEFA, the European Association of Football Federations, widely known for the organization of the Champions League, Europa League and National teams EURO tournaments. Panos has also been keen on helping and mentoring Les Roches students, coming back to campus to provide guidance and information for aspiring professionals in the event and sports management industry.
The Good in the World Award went to Evangeline Hayco, who graduated in 2011, for her commitment to help the victims of Typhoon Haiyan (also known as Hurricane Yolanda) in her home country, the Philippines. The natural disaster killed more than 6'000 people and displaced 4 million. Evangeline set up her own relief operation from inside the heart of the devastation and reached out to Les Roches for assistance, raising CHF 4'600 through collection boxes, yearbook sales and an online wine auction. These donations were used by Evangeline to build 15 boats to help the fishing communities in the worst hit areas start providing for themselves again. Evangeline runs her own catering service and was nominated to receive the award of Entrepreneur of the year under 30 by Sun Star of the Philippines.
"The measurement of our success lies in the exceptional career paths and leadership accomplishments of our alumni," said Sonia Tatar, CEO of Les Roches Global. "Those awarded last night represent the best of our school and embody not only the excellence of our curricula but the values we instill in them. Although in very different stages in their careers, they have each demonstrated how to be entrepreneurial, innovative and concerned about those around them. They make us proud."
About Les Roches International School of Hotel Management
Les Roches International School of Hotel Management is a private Swiss Institution which offers undergraduate, graduate and post graduate programs. Les Roches is accredited at university level by the New England Association of Schools and Colleges, Inc. (NEASC) (http://www.neasc.org) and offers programs in the fields of hospitality, tourism, events and entertainment management. Nestled in the Swiss Alps at 1,274 meters in the small village of Bluche, just a short drive from the famous ski and golf resort of Crans Montana, Les Roches offers to its international student body a young and dynamic educational environment, perfect to mature and gain experience to start an exciting and diverse professional career. Les Roches students have the possibility to transfer to/from Les Roches branch campuses and affiliated campuses in Spain, China and Jordan.
For more information, please visit: http://www.lesroches.edu. Les Roches is part of Laureate Hospitality Education, a leading hospitality management education group: http://www.laureatehospitality.com
PRESS CONTACT
Alexia Robinet
Senior International Public Relations Manager
Phone: +41 (0)21 989 26 63
alexia.robinet(at)laureate(dot)ch