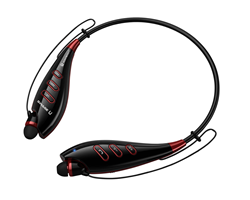 Rokit Boost Integrates Amazon Platform on Company Website
New York, NY (PRWEB) November 21, 2014
It's getting close to the holiday season, and Rokit Boost is presenting holiday shoppers with affordable, high-quality mobile accessories as the perfect gift options. Just in time for the upcoming rush of online shopping, now customers can use their Amazon account credentials to pay for orders on Rokit Boost's company website: http://www.rokitboost.com.
Along with greater convenience in online purchases, Rokit Boost is offering customers a holiday season discount on its popular consumer electronic products. From now until Christmas Day, December 25, 2014 at 11:59pm, consumers can redeem an online coupon for a 15% discount and free shipping. The process is simple: just visit RokitBoost.com, select the mobile accessories to purchase, and utilize the listed coupon code for some great holiday savings.
Great Quality Mobile Products
There are many great options for high-performance luxury mobile accessories on Rokit Boost's website. Mobile enthusiasts can select from a range of offerings: smartphone battery cases, portable power banks, Bluetooth headphones, a tablet case and wireless keyboard, and other exciting options.
Rokit Boost's mobile accessory products stand out in a crowded market with their performance value, ease-of-use, and affordability. All of them are carefully engineered to be seamlessly integrated with today's leading mobile devices. They let mobile users get the most out of their favorite mobile devices, and in the process they don't compromise on quality or affordability.
Superior Listening and Comfort with Bluetooth Headphones
In time for the holiday season, Rokit Boost has upgraded the performance value of its bestselling SWAGE U Bluetooth headphones. Having just been released earlier this year, this wireless headset has been gaining strong traction among mobile lifestyle consumers everywhere. And with their memory flex neck strap, lightweight body, magnetic earbuds, upgraded speaker units, and premiere audio playback, the SWAGE U wireless headphones offer a seamless listening experience and a trademark premium comfort.
Up-to-date Bluetooth technology, a built-in microphone, and hands-free dialing allow for easy communication with the SWAGE U headphones, as well.
Easy Product Accessibility
Rokit Boost's full line of bestselling, high-performance mobile accessories can be purchased at the company's website. In accordance with Rokit Boost's commitment to customer satisfaction, these value-laden products come with a 1-year limited warranty and a 30-day money back guarantee, where certain conditions apply.
For more information, please visit http://www.rokitboost.com.
About Rokit Boost
Rokit Boost is a pioneer of affordable, high-quality mobile accessories. Whether they are innovations including iPhone charger cases, Bluetooth headphones, or wireless Bluetooth speakers/microphones, Rokit Boost's team seeks to add substantial enhancements to great existing products. The company also offers a refurbishment program of certified products for exceptional customer value, at reduced pricing.