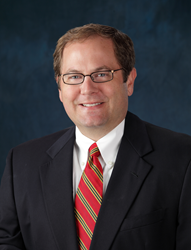 Chris comes with a solid base of experience in the finance and operating fields.
Minnetonka, MN (PRWEB) November 19, 2014
Taylor-Wharton is pleased to announce the promotion of Chris Kasuba to the role of Vice President and General Manager to the CryoIndustrial business unit at Taylor-Wharton Cryogenics LLC. Kasuba joined Taylor-Wharton in August 2011 as Director of Finance for global operations. In 2013, his responsibilities were expanded to include business analysis and strategy in supporting operations.
In this new role, Kasuba will continue the charter that Taylor-Wharton is championing with driving safety, quality and excellent customer service.
"This is an ideal role for Chris given his recent experience on the finance team with an operational focus," said COO Roland Wright. "Chris comes with a solid base of experience in the finance and operating fields."
Prior to joining Taylor-Wharton, Kasuba was with Grede Foundries, Inc. for nearly 14 years, with his most recent roles including General Manager and Senior Financial positions. He graduated from the University of South Alabama with a B.S. degree in accounting.
About Taylor-Wharton Cryogenics
TW Cryogenics LLC designs and manufacturers a comprehensive range of stationary bulk and portable cryogenic storage systems for gas and liquid applications. The company, which traces its roots to 1742, operates manufacturing and warehouse facilities in the United States, Malaysia, China, Slovak Republic, Germany, and Australia; thereby being strategically positioned to support the world's major industrial markets. The extensive Taylor-Wharton product range includes cryogenic bulk tanks, micro-bulk tanks, transportable liquid cylinders, LNG (liquefied natural gas) storage and application systems, cryogenic beverage carbonation vessels, and freezers and dewars for cryopreservation. For more information, visit http://www.taylorwharton.com.