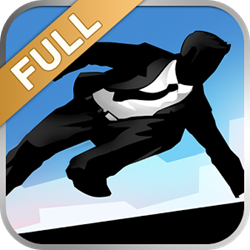 (PRWEB) November 23, 2014
The team at Nekki has released a two-page brochure detailing the optimization of its arcade-style gaming app, Vector, for Android* devices. The exciting game of escape can now be accessed and enjoyed by a larger base of mobile device users.
The piece highlights the productive collaboration between Nekki and Intel® that has allowed Vector to be available on Intel® Atom™ Processor-based tablets for Android*, the perfect platform for this game of escape. Players run, vault, slide, and climb using extraordinary techniques based on the urban ninja sport of Parkour, all while being chased by "Big Brother." With over 40 challenging levels, the game is quick to learn but challenging to master. The brochure elaborates on all features and benefits Android* users can expect on the powerful device.
Vector's astoundingly lifelike moves are fast-paced and crisp on Android*, and players can enjoy this action-packed game anytime they need an escape. As an Intel® Software Partner, Nekki experiences the benefits of the portfolio of technical and support services within the Intel® Developer Zone.
About Nekki
Nekki is a Japanese term that literally translates into "the energy of passion," and it is this passion for the thing we love that unites us. We are more than a gaming company; we love to experiment and expand our areas of expertise, always looking for opportunities to try something new. We strive to be the best Russian gaming company, and a role model that other companies want to imitate. To learn more, visit: http://nekki.com/.
About the Intel Developer Zone
The Intel Developer Zone supports independent developers and software companies of all sizes and skill levels with technical communities, go-to-market resources, and business opportunities. To learn more about becoming an Intel Software Partner, join the Intel Developer Zone. For more information, visit: https://software.intel.com/.
Intel, the Intel logo and Intel Inside are trademarks of Intel Corporation in the U.S. and/or other countries.
*Other names and brands may be claimed as the property of others.
Copyright © 2014 Intel Corporation. All rights reserved.