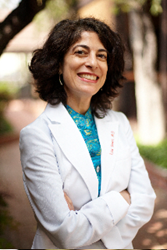 "NR Skin products offer pure, clean ingredients that feel great on the skin and deliver visible results," according to Dr. Lisa Benest, Board Certified dermatologist of Burbank, CA.
Woodland Hills, CA (PRWEB) November 19, 2014
Longtime skincare industry professional Nancy Ryan announces the launch of NR Skin, featuring a line of efficacious products that deliver various skin rejuvenation and age repair benefits for all skin types.
According to Dr. Lisa Benest, Board-certified dermatologist, Burbank, CA, the NR Skin line offers a range of daily skincare and skin rejuvenation products distinguished by "high concentrations of powerhouse ingredients that are known for their anti-aging properties, such as antioxidant vitamins and minerals, plant stem cells, lipids, as well as peptides." Dr. Benest notes that NR Skin products offer "pure, clean ingredients that feel great on the skin and deliver visible results."
Backed by more than 20 years of skincare industry experience and expertise, NR Skin Founder and CEO Nancy Ryan comments, "the creation of NR Skin is a culmination of my life's work and lifelong passion for excellence in skincare. I'm thrilled to help people improve their quality of life by achieving healthy, beautiful skin through such pure and effective products."
Before establishing NR Skin in 2014, Ms. Ryan led Pro-Med Consulting, Inc. for 21 years, which was built upon the core mission of giving dermatologists, plastic surgeons and medical spas a viable way to build their own brand equity and expand their businesses with private label, medical-grade skin care products. Over the years, she developed numerous relationships with leading physicians, whose businesses grew significantly by offering patients her high-performance products that bore each doctor's name.
Prior to this successful venture, she worked for two pioneering skin care companies, Ortho Dermatologics™, (makers of Retin-A Micro®/Renova®) and NeoStrata®, where she had the opportunity to learn about skin care chemistry and the most effective ways to treat various skin conditions with specific product ingredients.
The NR Skin product line consists of: the following clinically tested products:
Age-defying Peptide Cream; Citrus Stem Cell Fusion Cream, Neuro-Peptide Serum. Retinol Complex Treatment Super Antioxidant Cream, Super C Serum Treatment, Comfort Cleanser, Lash Teez Eyelash Growth Serum and Sunscreen Lotion SPF30.
To view products and recommended regimens, visit: http://www.nrskin.com
Follow us on Facebook: http://www.facebook.com/nrskin and on
Twitter: @nrskincompany