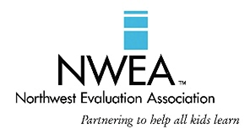 Lubbock, TX (PRWEB) November 19, 2014
Northwest Evaluation Association™ (NWEA™) announced today that Lubbock Independent School District (ISD) has selected the Measures of Academic Progress® (MAP®) assessment for use with over 8,000 students in reading and math in kindergarten through grade 5.
MAP is aligned to the district's guiding principles of making decisions based on what is best for students and being accountable to their needs. "With precise information about where students are in their learning," said Dr. Theresa Williams, Deputy Superintendent, "we are better equipping ourselves to serve all students and accelerate achievement across the board."
MAP will play a strategic role in the Lubbock ISD 2014-15 District Plan for Student Success, providing evidence in support of two priority district goals: advancing student literacy and numeracy and increasing student readiness for college and career.
As a computer adaptive interim assessment, MAP dynamically adjusts to each student's level of learning, providing instantaneous results that educators can use immediately in the classroom. Moreover, resources included with MAP help educators translate assessment data into actionable student and classroom plans for instruction that close gaps in student learning.
The district's long-term plan is for MAP to be used across all grade levels for universal screening, tracking student growth and informing instruction. MAP is recognized by the NCRTI as a Universal Screening tool. "MAP also gives us the added benefit of predicting student performance on the STAAR exams," Dr. Williams said.
Lubbock ISD is among the 50 largest districts in Texas, with 51 schools and more than 29,000 students.
"NWEA is very pleased to announce that Lubbock ISD will be implementing MAP with its young learners," said Matt Chapman, president and CEO of NWEA. "We know that MAP data will offer immediate insight to guide student learning and inform key district decisions."
About Northwest Evaluation Association
Founded by educators nearly 40 years ago, Northwest Evaluation Association™ (NWEA™) is a global not-for-profit educational services organization known for our flagship interim assessment, Measures of Academic Progress® (MAP®). More than 6,800 partners in U.S. school districts, education agencies, and international schools trust us to offer pre-kindergarten through grade 12 assessments that accurately measure student growth and learning needs, professional development that fosters educators' ability to accelerate student learning, and research that supports assessment validity and data interpretation. To better inform instruction and maximize every learner's academic growth, educators currently use NWEA assessments and items with nearly 10 million students.