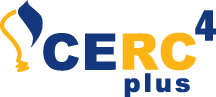 Solves many OSHA, HR, OQ, and other recordkeeping challenges.
(PRWEB) December 01, 2014
MEA announces the release of CERCplus 4.2. Until now, companies having completed a day's worth of field evaluations would face a mountain of paperwork to be entered into their recordkeeping software. MEA's CERCplus 4.2 automates and simplifies that process while maintaining compliance record security.
CERCplus 4.2 is paperless and efficient. This release allows the corporate Operator Qualification (OQ) recordkeeping administrator to deploy specific user records to field evaluator systems (CERCmobile). Field evaluators accomplish the assigned electronic evaluations using CERCmobile on their laptop or tablet. User fields are filled in automatically from the database. After completion of the evaluation the database is triggered to update the database automatically while saving each actual performance evaluation with a predefined automatically assigned file name. At the end of the evaluation day, with a few simple clicks, field evaluators may send the records to the corporate location to update the main database.
CERCplus 4.2 is MEA's Comprehensive Energy Record and Compliance Solution. Highly customizable, CERCplus 4.2 solves many OSHA, HR, OQ, and other recordkeeping challenges. The 4.2 update includes multiple enhancements to streamline the process of managing records and reporting
There is no charge to upgrade earlier versions of CERCplus 4. There is a $375 charge to upgrade from version 3 or earlier versions of CERCplus. New customer? Contact Tom Jackson (651) 289-9600 x112 or tomj (at) midwestenergy (dot) org. For additional information visit http://www.midwestenergy.org/comprehensive-energy-records--compliance-cerc.html.
About MEA:
MEA serves the people that deliver electricity and natural gas to homes and business. MEA (Midwest ENERGY Association) was founded as a trade association over 100 years ago by distribution utilities, whose vision was to improve safety and efficiency. Today, energy delivery companies around the globe benefit from MEA's industry learning seminars, operations summits, and other events. Members collaborated to develop EnergyU, the world's premier online training and testing system for energy delivery companies.