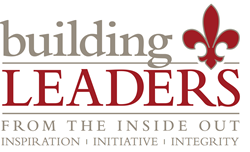 "We look forward to welcoming the Richmond community to our campus to hear and learn from national and internationally respected speakers about how inspiration, initiative, and integrity contribute to real leadership."--Charley Stillwell, Headmaster
Richmond, VA (PRWEB) November 19, 2014
More than 1,600 students, adults and their mentors from 77 Richmond-area non-profit organizations will comprise a significant portion of the audience for former U.S. Naval Officer and NBA star David Robinson's presentation on leadership on Friday, November 21. The evening kicks-off Building Leaders from the Inside Out, the fourth in an ongoing series of symposiums hosted by St. Christopher's School. More than 1,200 students and their mentors will be in attendance for the Saturday program featuring an additional four presenters chosen for their remarkable individual journeys and perspectives on leadership. Thanks to generous corporate support for the event, these non-profit partner students and mentors attend at no charge.
"We look forward to welcoming the Richmond community to our campus to hear and learn from national and internationally respected speakers about how inspiration, initiative, and integrity contribute to real leadership," said St. Christopher's Headmaster, Charles M. Stillwell. "We have made a focused effort to connect with an array of community programs and services to ensure they have an opportunity to participate in the symposium."
Partnership for the Future is among the organizations participating, sending 167 students and mentors to sessions both days.
"Partnership for the Future focuses on building leaders through education, specifically college degree attainment," explained Charleita M. Richardson, President and CEO of the organization. "Many of our students come from challenging circumstances and often may lack some of the cultural experiences and networks that may be afforded to others. By participating in events like the Building Leaders Symposium, we are able to expose our students to great leaders who often overcome what some may have deemed impossible. It shows our students that with ingenuity, perseverance, and hard work that they can be great leaders in our world."
Members of the Mayor's Youth Academy will also be in the audience this weekend with 42 participants in attendance.
"This symposium aligns perfectly with the Mayor's Youth Academy's Future Leaders Council in providing excellent youth leadership development opportunities for Richmond youth," said Mayor Dwight C. Jones. "Honing leadership through inspiration, initiative and integrity is paramount as we set the stage for future generations to not only succeed, but excel!"
"Elk Hill students have been attending the symposium for the last several years and the experience always leaves them for the better," explains Elk Hill Chief Executive Officer Michael Farley. "The event opens up new and exciting 'doors' for our kids, exposing them to the world way beyond their current horizons. Any experience - like the Symposium - that enriches the lives of our kids is so important to their journey of healing and eventual success in life."
Participants in previous symposiums had this to say:

"…thank you for reaching out and providing tickets for our youth to participate in this year's Symposium. It is heartening to know that our youth have supporters in this community like you that believe in their potential to be leaders. So often, youth who've faced crises in their homes are not seen in light of their strengths and tremendous resilience. But when they are, incredible things can happen…." (Volunteer Families, ROSMY and Intercept Youth Spring House)
"…Listening to Colin Powell was a life changing moment. What I learned from his speech is that I can be anything I put my mind to, that my environment doesn't dictate my future, and shouldn't be used as an excuse. The Club is my second home. It gives me everything I'm not getting at home. No matter, what kind of day I am having, when I enter the Club's front doors, I'm happy knowing that I am with family, where everyone cares about each other. This event is something I will cherish for a lifetime." (Teen Member, Boys & Girls Clubs of Metro Richmond.)
Saturday speakers include:

Ishmael Beah, former child soldier, best-selling author and advocate for children affected by war;
Phil Hansen, offbeat artist driven by his philosophy to "Embrace the Shake;"
Liz McCartney, CNN Hero who rebuilds live and homes in disaster-stricken areas; and
Chad Pegracke, Founder of Living Lands and Waters and CNN Hero, dedicated to water cleanup.
Event sponsors include MWV Foundation, Davenport and Company, Luck Companies Foundation, and Altria Group among others. Held every three years, St. Christopher's School launched the first community symposium in 2001. Tickets are still available and the event is open to the public. For more information or to purchase tickets, visit http://www.stchristophers.com/symposium. __title__ St. Christopher's School]