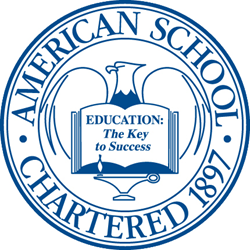 (PRWEB) November 21, 2014
Dr. Thomas Hurlburt has been named American School Principal, bringing with him more than two decades of varied educational leadership experience to his new position.
"We're very excited to welcome Dr. Hurlburt to our staff," American School President Gary R. Masterton said. "He's a proven leader who we think will be a great asset to our students not only in the present but also well into the future."
Prior to joining American School, Dr. Hurlburt was superintendent of school districts in Frankfort and Brookfield, Illinois. He also has been an assistant principal and principal at the elementary, middle, and high school levels and has experience in special education and social work fields as well.
"As we continue to transition from a primarily paper-based school to one that offers courses in both online and paper-based formats, we wanted our next principal to be someone with a wide range of experience in a variety of educational situations," Masterton said. "We've found that person in Dr. Hurlburt."
Dr. Hurlburt is no stranger to taking classes himself, having earned his Doctorate from Aurora University, Master's degrees from Governor's State and the University of Illinois at Chicago, and a Bachelor's degree from Lewis University. In his new position, he looks forward to helping our students succeed in their classes and signing their diplomas when they graduate.
" It is very rewarding to see young adults grow and become excited about a post secondary education, or career field they desire," Dr. Hurlburt said.
American School has been a leader in distance education since 1897 and has helped more than three million students across the country and around the world earn their accredited high school diplomas. Students wishing to earn American School's diploma choose either General High School Program or College Preparatory Program, both of which contain 18 units of credit. American School also offers individual courses to students with an existing homeschool curriculum and to students who attend brick and mortar high schools. The latter group takes individual courses through the Independent Study Program, which thousands of schools use each year to help their students graduate on time.
American School is accredited by the Middle States Association of Colleges and Schools Commissions on Elementary and Secondary Schools (MSA-CESS), Ai (Accreditation International) and NCPSA (the National Council for Private School Accreditation) and is recognized by the State of Illinois as a non-public high school.
For more information, call 866-260-7221 or visit http://www.americanschool.org.