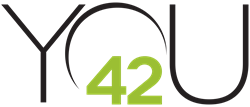 This is not another fix but a completely new way of doing business.
Atlanta, GA (PRWEB) November 19, 2014
Mobile game-maker, Kiz Studios, announced today its expansion into the broader entertainment space with the launch of its new company, You42. The team at You42 has been working quietly for the past three years designing a solution to reboot the struggling entertainment industry whose sales have been decimated by piracy.
You42's new platform is a true social entertainment network that reinvents how users discover, interact and collaborate with entertainment content through a single, integrated experience. This creates multiple new revenue opportunities for musicians, filmmakers, athletes, and other media creators to monetize their brands and content to the fullest. In fact, You42 will distribute 98% of all sales back to this community.
"It has been evident for quite a while that the old models are broken and just don't work. Recently Taylor Swift removed her music from Spotify, Apple downloads dropped 14% and everyone seems to be fighting. Lately you can't find any current music news without negative comments about the industry," says CEO Chris Moreau. "While others continue to focus on the piracy problem, we decided to focus on the solution and get people paid."
"You42 has developed an open model that embraces the reality of the music business that's sure to change the industry forever," says Grammy-winner Speech of Arrested Development. "This is not another fix but a completely new way of doing business. Our team has built a creative economy from the ground up to work for everyone." In 2013, Speech joined the company as the President of You42 Music.
You42 will begin rolling out its social entertainment network next year with applications for the music, digital video, and sports industries. Users and professionals can sign-up for beta waitlist now at You42.com.
Founded in 2007, the company's successful mobile gaming arm along with its 80+ employees in Atlanta and Charleston will continue to operate under the name Kiz Studios as a subsidiary of the You42 parent company.
About You42
You42 is an Atlanta-based entertainment company operating in the video game, music, sports, and digital video markets. You42's vision is to re-inspire the human spirit by empowering creativity. You42's mission is to revolutionize the global creative economy through the launch of the first true social entertainment network.