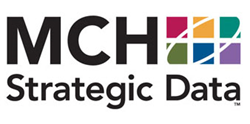 This study validates that MCH delivers the best coverage and most accurate names in the market.
Sweet Springs, Mo. (PRWEB) November 20, 2014
A research study to assess accuracy and completeness of mailing lists in the K-12 school market reveals MCH Strategic Data, the leading provider of real-time educational marketing data, has the largest number of accurate names and lowest percentage of errors.
Conducted by Ruth P. Stevens, marketing professor and consultant on customer acquisition and retention, the comparative study began by placing identical orders with four K-12 marketing data vendors. The orders requested names of all second grade teachers at each elementary school in 11 selected counties across four states. Stevens merged the names and in partnership with PointClear, LLC, placed calls to schools where teacher names from all four vendors appeared. A total of 115 schools met that criterion and 104 schools participated in the verification process.
While gross name count varied slightly among vendors, coverage and accuracy results differed greatly. Coverage ranged from a high of 76.9 percent from MCH to a low of 33 percent. MCH provided the smallest number of invalid names and relative to industry competitors, the company's invalid names were most likely to be employed at the same school, and thus worthy of marketing outreach.
"Marketers want to reach all prospects in their target audience, and they want names to be correct to avoid the wasted expense of communicating to the wrong people," said John F. Hood, president of MCH Strategic Data. "This study validates that MCH delivers the best coverage and most accurate names in the market."
Accuracy also varied dramatically, ranging from 76.4 percent for MCH to 35.3 percent. The difference between MCH and its next competitor was six percent, indicating that marketers can expect meaningful improvement in results by choosing a vendor based on accuracy. Another indicator of list quality is unique names, meaning names that appear exclusively on the list of a single vendor. Only one vendor, MCH, delivered a significant number of valid uniques, with a rate of 64.8 percent and the next closest competitor at 20 percent.
This study reveals considerable divergence in vendors' ability to support marketers' objectives of reaching educators. To view the full study, visit http://mchdata.com/wp-content/uploads/2014/11/RPS-Study-StateOfSchoolMarktingData.pdf. For more information about MCH's Monitor Service, a real-time data compiling service that uses advanced technology to update the school database 12 times a year, click here.
About MCH Strategic Data
MCH Strategic Data compiles comprehensive K-12 marketing databases, and provides email, direct mail, telemarketing, online, social media, and geospatial marketing solutions focused on more than 5 million K-12 educators. With the launch of Infinite Access and Monitor Service, MCH is the unparalleled provider of solutions for education sales and marketing. The Sweet Springs, Mo. company focuses on business-to-institution markets, includes government agencies, hospitals, medical practices, schools, school districts, and churches. For more information, visit http://www.mchdata.com.