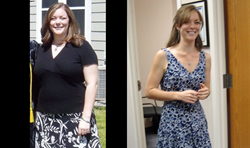 Diet Doc uncovered the secret to losing excess fat while still enjoying all of the high calorie holiday recipes.
Newark, NJ (PRWEB) November 21, 2014
The typical Thanksgiving dinner table is crowded with the once-per-year homemade, high calorie dishes, plenty of gravy and a myriad of mouthwatering desserts. Who would believe that this could be the best time of year to begin losing weight? Listen closely. With a little scientific insight, Diet Doc has uncovered the secret to losing unhealthy, embarrassing and uncomfortable fat while still enjoying all of the fattening holiday recipes.
The insight to Diet Doc's calorie loading holiday diet plans combines scientific research with modern medical understanding. In the early 80s, researchers, in their search for optimal athletic performance, discovered that short periods of consuming a high fat diet dramatically increased the body's metabolism and fat oxidation, improving the athletes' performance when they returned to regular diet and exercise.
With this phenomenon in mind, scientists investigated the theory from a weight loss angle. It was discovered that a sudden abundance of fat in the diet, or calorie loading, subsequently forced the body to burn this excess fat as a source of fuel. The body naturally continues its search for its fuel source and, when it is not consumed through high calorie, high carbohydrate foods, it will seek out stored and trapped fat. This collaborative effort between biochemists and geneticists determined that calorie loading is actually beneficial to weight loss by jolting the metabolism into high gear and jump starting weight loss.
For this reason, Diet Doc developed their calorie loading holiday diet plans to help those who know that the urge to resist the delicious holiday dishes may be uncontrollable. Not only can Diet Doc patients begin losing weight during this time of year when high fat, sugary treats are in overabundance, they can actually enjoy these treats and turn their holiday weight gain worries into a weight loss advantage.
This is how it works:
First, patients will load up on their favorite Thanksgiving recipes for up to two full days, boosting the metabolism and preparing the body to begin burning this extra fat.
Next, patients begin following meal and snack plans that are professionally designed by Diet Doc's certified nutritionists to be compatible with each patient's personal nutritional, medical and lifestyle needs. This is the time that patients will begin learning how to kick bad eating habits and begin incorporating nutrient-rich, low calorie foods into their menu.
Because processed, high calorie and high carbohydrate foods are being eliminated from the diet, the body begins seeking out old fat that is stored in the hard to reach areas, such as the belly, hips, thighs and buttocks. This old fat is released into the bloodstream and quickly flushed from the system as the body burns it for energy. At this time, patients will begin noticing fat melting from these most difficult areas.
During Phase III, patients begin looking and feeling better than ever before. Energy levels have increased and it is almost time to plan a shopping trip for a new wardrobe to accommodate their newly slimmed down body and curves. Weight loss during this time continues to be steady and, depending on each patient's personal weight loss goals, can last from 2-3 months.
At the beginning of Phase IV, patients have ridden themselves of their bad eating habits and are ready to enter the maintenance phase where Diet Doc's support team will teach them how to sustain their new weight permanently.
Prior to new patients beginning Diet Doc's calorie loading holiday diet plans, they will complete a health questionnaire and consult online with their Diet Doc physician to ensure that the program is their safest and most effective weight loss alternative. Qualified patients may choose to enhance weight loss with prescription hormone treatments, exclusive diet pills and specially formulated appetite suppressants. This powerful combination accelerates the rate of fat loss while staving off side effects typically associated with dieting, such as food cravings, hunger and fatigue.
Diet Doc prides itself on the success of their patients and follows them throughout their journey with weekly checkup calls to monitor progress and to ensure that each patient is comfortably and smoothly transitioning into their new, slim and healthy body.
About the Company:
Diet Doc Weight Loss is the nation's leader in medical, weight loss offering a full line of prescription medication, doctor, nurse and nutritional coaching support. For over a decade, Diet Doc has produced a sophisticated, doctor designed weight loss program that addresses each individual specific health need to promote fast, safe and long term weight loss.
Diet Doc Contact Information:
Providing care across the USA
Headquarters:
San Diego, CA
(888) 934-4451
Info(at)DietDoc(dot)info
http://www.dietdoc.com
Twitter: https://twitter.com/DietDocMedical
Facebook: DietDocMedicalWeightLoss