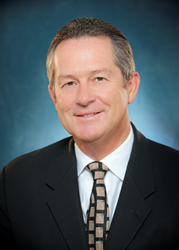 It is necessary that U.S. businesses engage constructively in open forums, such as X.9, to ensure the most secure, efficient, and competitive payment systems are launched in the United States
Minneapolis, MN (PRWEB) November 20, 2014
The Merchant Advisory Group (MAG) has recently joined the accredited financial services standards organization X.9. The MAG believes it is critical that all stakeholders in the payments chain have both a voice and decision-making authority when baseline financial standards are being created and adopted. The X.9 group offers an opportunity for open, constructive, and most importantly, inclusive dialogue aimed toward driving positive change in U.S. payments and commerce.
"Nothing is more central to an efficient and interoperable 21st century U.S. payments system than the development of business operating requirements and technical standards in an open environment," said Mark Horwedel, CEO of the Merchant Advisory Group. "We look forward to representing many facets of the U.S. merchant community within the X.9 standards group where we will have a true seat at the table to vote on the adoption of standards, which is something the merchant community lacks with other payments-focused groups."
"A true accreditation process is a crucial component of standards development as it ensures that all stakeholder views are equally heard and represented when baseline business standards are being created. Open platforms that enable new, innovative mobile commerce companies to compete on a level playing field will ultimately benefit all U.S. consumers for years to come," said Horwedel. "It is also important that such standards conform with international payments systems to ensure seamless travel in our global economy."
The MAG, along with several other merchant trade associations representing both small and large businesses, has previously called for the development of U.S. tokenization security standards in an open and accredited standards forum, such as the X.9 group. The merchant associations highlighted the importance of International Standards Organizations in the governance of such baseline standards.
"It is necessary that U.S. businesses engage constructively in open forums, such as X.9, to ensure the most secure, efficient, and competitive payment systems are launched in the United States," said Mr. Horwedel. The Merchant Advisory Group also believes chip cards standards could be significantly improved if crafted through the X.9 process.
The Merchant Advisory Group represents over 80 of the largest U.S. merchants. MAG member companies accept payments in excess of $3 Trillion annually. The MAG is dedicated to driving positive change in payments through collaboration.