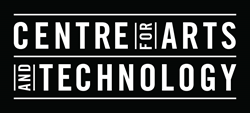 Kelowna, BC. (PRWEB) November 19, 2014
Dig out the tacky Christmas sweaters and join the Event and Promotions Management students from the Centre for Arts Technology in supporting a great cause! The Tacky Sweater Party to benefit Inn from the Cold is a holiday themed event that is not only festive but also warms the heart. The event runs from 5:00 to 9:00 p.m. at the Bean Scene on Dickson Ave and is open to all ages. The event will include many Christmas themed activities including Holiday Minute-to-Win-it challenges, pictures with Santa, and a hot chocolate bar.
For only a $10 minimum donation, join the community in supporting Inn from the Cold, a charity organization that not only offers a 5-month minimal barrier emergency shelter (located on 1157 Sutherland Ave.) during the coldest winter months, but also provides year-round programs to help those living on the streets work towards overcoming poverty. At the event, a dollar from each specialty drink ordered goes to benefit this local charity.
For the past three months the Event and Promotions Management students from Centre for Arts and Technology have been hard at work organizing the event from the hot chocolate bar and silent auction items to the creative Minute-to-Win-It activities. Team up and buy tokens to stick friends with labels to describe how tacky, ugly, silly, random or special their Christmas sweater is and partake in all the festivities.
Support Inn from the Cold with holiday cheer at the first ever Tacky Sweater Party! Find the Christmas spirit and purchase tickets at the door or beforehand at the Bean Scene on Dickson Ave or the Centre for Arts & Technology.
Joy Campbell
tackysweater2014(at)gmail(dot)com