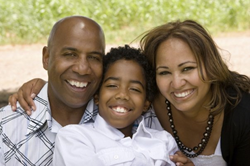 Portland, OR (PRWEB) November 20, 2014
Of Oregon's approximately 3.9 million residents, close to 137,000 adults and about 39,000 children live with serious mental health conditions. According to the Substance Abuse and Mental Health Services Administration, 1 in 5 Americans struggle with their mental health and about 5% of Americans have suffered from such severe mental illness that it interfered with day-to-day school, work or family.
Trillium Family Services, Oregon's largest provider of mental and behavioral healthcare for children and families, announced this week that they are working to create real social change in collaboration with leaders and organizations across the region so that our many diverse communities become safe and nurturing environments for all people to live, work, play and learn.
In 2012, Trillium began the powerful journey of learning deeply about Trauma Informed Care and the relationship between individual and organizational trauma inherent in all human systems. The organization is currently pursuing certification under the internationally-recognized clinical and organizational model known as "Sanctuary".
Sanctuary takes into account the effects of trauma and modern life stress on brain functioning and moves our orientation away from a deficit-based model that asks "What's wrong with you?" to a model of understanding that asks "What happened to you?" Ultimately, Sanctuary is a way of being – organizationally, interpersonally and individually – that stresses physical, emotional, social and moral safety. It begs the question, "Are you ready to commit to a different way of being in your life, your relationships and your work?"
Adopting Sanctuary and its seven core commitments of Growth and Change, Open Communication, Democracy, Nonviolence, Emotional Intelligence, Social Learning and Social Responsibility as a framework can build environments of safety and resilience that better equip individuals, organizations, systems and communities to manage issues that get in the way of physical, emotional, social and moral safety.
During October and November of 2014, Trillium Family Services convened two community gatherings – one in Portland and one in Corvallis – called "Moving Toward Sanctuary: An Oregon Community Forum". Representatives from state and local government, educational institutions, healthcare systems, social services and the business community gathered with local thought leaders and Trillium representatives to discuss what our state could look like and accomplish if we were to collectively become a trauma-informed community. Over 100 community leaders attended the events in all.
"The community forums helped increase my awareness about the capacity we have in Oregon to do good when we come together," said Kim Scott, Trillium Family Services CEO & President. "They rekindled hope about our ability to make Oregon a safe, healthy place for all children and families, and this is just the beginning. Trillium is committed to engaging on this level with all voices in communities across the region."
To learn more, or to get involved with Oregon's Community Sanctuary Coalition, contact Logan Lynn, Trillium Family Services Director of Communications, at LLynn@TrilliumFamily.org. For more on Trillium Family Services, visit http://www.TrilliumFamily.org