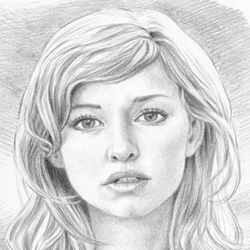 San Jose, CA (PRWEB) November 21, 2014
A recent document from the makers of Pencil Sketch reveals the unique abilities of the app now that it is optimized for Intel® Atom™ processors-based Android* tablets. The application allows users to convert their photos into interesting line drawings.
The marketing publication offers insight into the easy-to-use features of the app, including import and capture options and two distinct filters: Sketch and Doodle. Users can select either exact or more artistic lines and choose between black and white and color. The unique qualities and fundamental lines of the images evoke classic illustration with an elegant, understated effect.
The document notes that photos can be saved and shared on social media platforms and with this latest optimization, a broader audience of tablet users can take advantage of this keen photo editing tool.
About Dumpling Sandwich:
Dumpling Sandwich is a professional mobile application publisher that contributes to mobile technology development and innovation. For more, visit:
http://www.dumplingsandwich.com
About the Intel Developer Zone
The Intel Developer Zone supports independent developers and software companies of all sizes and skill levels with technical communities, go-to-market resources, and business opportunities. To learn more about becoming an Intel Software Partner, join the Intel Developer Zone. For more information, visit: https://software.intel.com/.
Intel, the Intel logo and Intel Inside are trademarks of Intel Corporation in the U.S. and/or other countries.
*Other names and brands may be claimed as the property of others.
Copyright © 2014 Intel Corporation. All rights reserved.