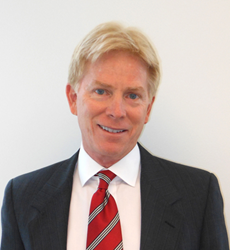 What truly impressed the judges about Ed and Tollgrade was how through innovation he was able to quite literally change an industry
Cranberry, PA (PRWEB) November 20, 2014
Tollgrade Communications, Inc., the industry leader in redefining the global standard for reliability at the world's largest electric utilities and telecommunications providers, announced today that Edward H. Kennedy, Tollgrade's president and CEO, was named a Smart 50 CEO by Smart Business Magazine. The Smart 50 Awards presented by Chase honor the top executives of the region's smartest 50 companies for their ability to effectively build and lead successful organizations.
In addition to being recognized among the Smart 50, Mr. Kennedy received an individual award for Tollgrade's achievements in the category of innovation. Special category awards were announced at the awards celebration held on November 19 to the top executives from the companies who had best distinguished themselves in the areas of Innovation, Impact and Sustainability.
"What truly impressed the judges about Ed and Tollgrade was how through innovation he was able to quite literally change an industry," said Dustin S. Klein, publisher of Smart Business" Few organizations, and even fewer leaders, are able to have that type of impact by plying innovation as a key driver."
"Receiving a Smart 50 Award and being recognized among these other talented and successful business leaders and the organizations they represent is an honor," said Edward H. Kennedy, CEO and President, Tollgrade Communications. "I am especially proud Tollgrade is being recognized for our ability to innovate, which has been a core resounding principle I have tried to foster in the organizations I have led throughout my career."
As a driver of global telecommunication transformation, Ed Kennedy has been recognized for his ability to build innovative, high-growth companies. Probably best known as the CEO and President of Ocular Networks, a company he co-founded and sold in less than three years for $355 million dollars to Tellabs, Kennedy was lauded by Forbes for executing one of 2002's top high-tech deals. That same year, Kennedy was selected as an Ernst & Young "Entrepreneur of the Year" Finalist and as one of Telephony magazine's top ten leaders of telecommunications transformation. At Tellabs, Ed became President of the North American division responsible for overseeing a $600 million dollar business and quickly re-aligning the Fortune 500 Company into a multi-market oriented technology player that that drove a period of increased profitability.
As CEO of Tollgrade, Kennedy is putting to work his experience in transforming the telecommunications industry by helping electric utilities modernize the nation's power grid. In just the last year, under Kennedy's leadership, Tollgrade has won more than ten awards, established itself as the market share leader of smart grid sensors in North America and was recognized by President Bill Clinton for a Commitment to build a "Predictive Grid" with DTE Energy in Detroit.
About Tollgrade
With more than 200 million lines under test, millions of utility outage minutes avoided annually and 25 years of experience successfully locating faults at the world's largest electric utility companies and telecommunication service providers, Tollgrade is redefining the global standard for reliability. Our award-winning fault detection hardware and predictive analytics software is deployed on four continents to help operators avoid network outages and reduce customer downtime. Tollgrade has been recognized as one of the Top 13 Smart Grid Companies to Watch in 2013 by SmartGrid News, and received Fierce Energy awards in "Substation Automation and Distribution Automation" and "Asset Management." Tollgrade was named the Smart Grid Sensor market share leader in North America by IHS Research, and has been recognized as a Platt's Global Energy Awards finalist in 2013 and 2014. To learn more about Tollgrade, visit http://www.tollgrade.com or read more about the benefits of grid modernization on our blog at http://www.tollgrade.com/blog.
Tollgrade Media Contacts:
Kimberly Getgen
Vice President, Corporate Marketing
Tollgrade Communications, Inc.
+1 703-408-1571 (mobile)
+1 703-707-4561 (office)
Anne-Laure Leroyer
Manager, Marketing Communications
Tollgrade Communications, Inc.
+1 202-701-0083 (mobile)
+1 703-707-4588 (office)
###