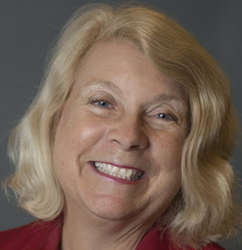 Treat key customers like they are laying golden ostrich eggs.
Daytona Beach, FL (PRWEB) November 20, 2014
In preparation for this article, Dr. Betsy Kruger interviewed 50 entrepreneurs at conferences for women business owners. All knew that the top 20% of their customers produced 80% of their profits and wanted to learn new ways to profit from the 80/20 rule.
"Aesop's Keys to Profitable Marketing" presents 12 new marketing strategies that leverage the 80/20 rule. Each chapter updates a tale by Aesop, relates his wisdom to marketing, and coaches how to apply it to any business. For example, the first three keys are to focus on quality, compete on strength, and delegate weaknesses.
The fourth chapter shows how to describe key customers and opens with a vignette about Harley-Davidson. In 1969, AMF bought the company, cut corners, and competed with cheap Japanese motorcycles for their customers. A decade later, Willie G. Davidson and his friends saved Harley-Davidson from bankruptcy and identified Harley's most profitable customers. Harley delighted them with retro American styling, accessories, and events. Soon Harley attracted highly profitable new customers and restored its legendary reputation – and profitability.
This story reminds me of a tale by Aesop, an ancient Greek storyteller: A man received a goose that laid golden eggs. Eventually, his gratitude soured into impatience. "Why must I wait for wealth to come in driblets? The inside of the goose must be solid gold!" The man killed the goose, but inside was just blood and guts. Aesop confided, "In their hunger for wealth, greedy people lose all."
Likewise, in their hunger for more customers, greedy entrepreneurs neglect their most profitable customers and eventually lose them. Every business is blessed with loyal, heavy users. Continue to delight them and these key customers will keep on "laying golden eggs." For example,

Offer products and services they treasure
Price these treasures as they value them
Trumpet empathy with key customers
Consistently delight them
Target prospects similar to the key customers
Reward key customers
Concentrate resources to serve them.
Implementing these marketing decisions will spark the profits of any business.
According to Peter Drucker, "The aim of marketing is to know and understand the customers so well the product or service fits him and sells itself."
In summary, "Aesop's Keys to Profitable Marketing" coaches business leaders to focus their marketing plan so they can spark their profits.
Dr. Betsy Kruger writes articles, speaks to groups, and coaches businesses to profit from the 80/20 rule with 12 marketing strategies. On a regular basis, "Enterprising Women" publishes her articles and posts. Most of its readers generate at least a million dollars in annual sales.
For over 25 years, she conducted marketing research, commercialized her software, and taught business courses. Her academic book, "Top Market Strategy: Applying the 80/20 Rule," enriches graduate marketing courses. Betsy's bestselling book,
Her company, Strategic Power, is rated A+ by the Better Business Bureau and certified by WBE and WOBE. She writes articles, conducts interviews, speaks to groups, and coaches businesses. Please email Betsy @BetsyKruger.com or call Betsy at 386-235-5296 with your questions on how to spark profits.