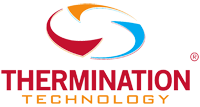 Bed bugs continue to flourish all around the country, with an annual industry revenue skyrocketing to 1.9 billion. We want to be able to keep up with industry demands and make sure we're efficient when it comes to treating people's living spaces
Cummings, GA (PRWEB) November 19, 2014
Thermination Technology, a leading provider of non-toxic bed bug solutions, has designed a new heater model that targets the apartment management marketplace. First demoed in September, the TH-3024 is now available for purchase.
"Bed bugs continue to flourish all around the country, with an annual industry revenue skyrocketing to 1.9 billion. We want to be able to keep up with industry demands and make sure we're efficient when it comes to treating people's living spaces," explains Richard Halbach, the Owner of Thermination Technology.
"Heat treatment is much more effective at controlling the insects in a single treatment," he says. "In addition, there's a significant cost saving because the furniture and electronics within the apartment can be treated in the same room, at the same time without suffering any damages."
The TH-3024 is the third type of heater Thermination Technology has designed in its class, but it's the first that can operate on a single 40 or 50 amp, 240 volt circuit. Its predecessors, the TH-1024 and TH-2034, operate on a single 30 amp, 240 volt circuit, and two 20 amp, 240 volt circuit respectively. This means that the new Th-3024 can operate on a single electric range outlet.
This allows the TH-3024 to eradicate pests in hard-to-exterminate structures, like apartment complexes, hotels, motels, and/or residence halls.
"To treat an apartment we need an electric dryer outlet, which is 240 volt, 30 amp circuit, and an electric range outlet, which is 240 volt, 50 amp circuit. A minimum of two thermal heating units is needed in the apartment in order to treat two bedrooms simultaneously," says Halbach. "The TH-1024 will run in one bedroom from the dryer outlet, while the TH-3024 will run in the other from the electric range outlet. Then both units are then moved to the living/common room areas to treat there."
The TH-3024 and its companion equipment are not available for rent, but interested parties can purchase them. Though the equipment is a bit expensive, it is worth it in the long run as it can be much more effective at total eradication, and it treats the contents of the room, so bedding, furniture and electronics do not have to be replaced.
As Halbach explains, "We are trying to expand our market by targeting the apartment management industry, and we believe the addition of this new heating unit will allow us to expand of client basis and target bed bugs more efficiently."
About Thermination Technology
Thermination Technology has developed an innovative answer to the bedbug problem. To learn more, visit thermination.com