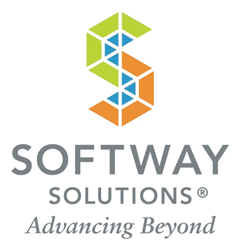 I am confident that Damon is the right person to help Softway continue our mission of advancing beyond the expectations of what interactive experiences can deliver. Mohammad Anwar
Houston, TX (PRWEB) November 20, 2014
Vance bleeds maroon earning both his undergraduate and master's degrees in marketing from Mays School of Business at Texas A&M University. He has worked with large companies and local firms across a broad range of industries including: manufacturing, professional services, energy, logistics and transportation, retail and medical. His strong understanding of branding and multi-channel communication strengthens brands, identifies new opportunities, and increases sales.
A community man at heart, Vance is actively involved at The University of St. Thomas in Houston, TX. He sits on the School of Education Visitors Board, the university's Development Committee and he serves as the Marketing Chair for the Association of Accounting Marketing.
President of Softway Solutions, Mohammad Anwar, believes that "bridging the visual arts with technical integration is the best way for businesses to influence all of their audiences and maintain operational efficiency. I am confident that Damon is the right person to help Softway continue our mission of advancing beyond the expectations of what interactive experiences can deliver."
Softway Solutions has been growing their marketing team all year. The initiative to enhance their strengths in marketing came through customer demand for a full-service marketing agency with the technological support to bring digital campaigns into the hands of their customers. Changes in marketing at Softway Solutions in 2014 include: establishing a communication department; acquiring a social media marketing company, Parabox Creative; establishing a market research team and most recently, hiring Damon Vance to lead their expansion in the field of marketing.
Softway Solutions is an interactive marketing agency delivering seamless digital integrations since 2003 and currently employs over 200 full-time staff members in Houston, Texas, USA and Bangalore, India. Offering services such as multimedia, user experience, branding, software development and digital marketing the company focuses on providing integrated products that drive profitability. This attention to maximizing return on investment has served as a key element of Softway Solutions' growth; the company has been named one of Houston Business Journal's "Fast 100" in both 2011 and 2012.