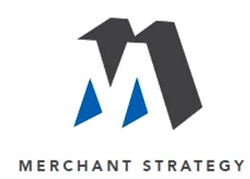 By the end of the decade, estimates are that women will control two thirds of the consumer wealth in the U.S. - Laura South
West Palm Beach, Florida (PRWEB) January 21, 2015
The line-up of speakers during the day-long event at the recently renovated Palm Beach Airport Hilton Hotel will be Elaine Larsen, a reigning IHRA world professional drag racing champion, jewelry expert Tracy Sherman and Laura South, marketing and social media specialist for The Merchant Strategy, the West Palm Beach firm presenting this unique conference to help empower women both personally and professionally.
"By the end of the decade, estimates are that women will control two thirds of the consumer wealth in the U.S.," South said. "The numbers are so big that they almost are incomprehensible with estimates as high a 40 trillion dollars. Our goal is to help prepare women to responsibly manage all their new opportunities."
Dr. Maureen Whelihan a gynecologist, sexual medicine therapist, and bio-dentical hormone specialist, is an important commodity in a room full of women. Dr. Whelihan has a long list of accomplishments, including the private sector Women In Leadership Award. She is only the fourth woman to serve as president of the Palm Beach County Medical Society (in 2009) and co-founded that organization's Project Access, a program that coordinates voluntary physician and hospital care, diagnostic services and medication assistance for low-income residents. She is co-author of the book Kiss and Tell, and in keeping with the premier of the new movie, she will be raffling and auctioning 50 Shades of Naughty baskets full of inspirational items.
Other major supporters of the women's day out are The Breast Institute at JFK Medical Center, Sunny 107.9 FM radio, WRMF 97.9 FM radio and Dr. Mihran Asinmaz, DMD, a specialist in implants and cosmetic dentistry.
Breakfast, lunch and afternoon refreshments of wine and Tito-tinis will be served during breaks in the program. Gift bags are also included.
In addition to interaction with the speakers, entertainment, and refreshments, attendees will be able to participate in a silent auction benefitting Burckle Place, a transitional home for homeless women.
Attendees can also indulge themselves in mini-facials, mini-manicures, pedicures, makeovers and chair massages in the "No Pressure Zone" themed section of the conference presented by Bridgestone DriveGuard Tires. DriveGuard tires are engineered to be extra tough so they can take a puncture and keep you moving for up to 50 miles.
"It's so important for women to be aware of the effects of tires on their safety and know that they have the security of quality when they're on the road," said Gray, who now is the Ultra High Performance Tire Specialist at Bridgestone. "We're all so busy in life (that) the last thing we need to worry about is our tires."
Also on hand for attendees to interact with, is Elaine Larsen, who manages a team of five women, all of whom drive jet-powered racing vehicles capable of 300 mile per hour speeds, is a 47-year-old former kindergarten teacher who chose to take a road less traveled to realize her dream of self-sufficiency. Larsen will talk about her goal of always reaching the finish line and how women of all ages can achieve their dreams regardless of the obstacles.
The 2014 IHRA Jet Dragster Champion, has her own comic book and bobble head doll, replica models of her race cars is on national television, and recently, she and her female teammates were featured in big screen images on buildings in Times Square in New York City.
Attendees can bring their jewelry for the Road Show event with Tracy Sherman, and can also register for the TESLA model S Test Drive.
Tickets for the conference are available at http://www.themerchantstrategy/all-about-you. The Merchant Strategy (TMS) is a West Palm Beach Florida based company specializing in event production, marketing, government relations and public involvement. To learn more about TMS, go to http://www.themerchantstrategy.com, or call Laura South at 561-371-7818 for media information.