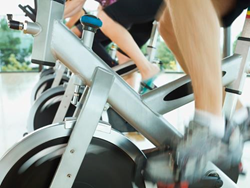 Hong Kong (PRWEB) November 27, 2014
TORQ Cycle is not only know for their highly skilled and exceptionally experienced professional instructors who go out of the way to help their customers but also for their unique take on encouraging people to get fit and do their workouts sincerely using indoor cycling. They have been pretty proactive and they understand the fact that it is important for people to take their fitness quite seriously.
In the past year, they have made sure that people take to fitness and are encouraged to work harder towards reaching their weight loss goal by the introduction of several fitness related programs that have managed to push the fitness enthusiasts in the right direction. The Rider of the Week, is perhaps, one of their most popular programs for indoor cycling where each week, a new rider is picked based on their weekly hours that have been committed to TORQ Cycle. All the weekly winners get a chance to feature on TORQ Cycle's official website and answer an interview where they share their experiences of working out at TORQ and also express how indulging in this workout has helped them in other realms of their daily lives.
Apart from the Rider of the Week, there is also a program called, 'Rider of the Year' where the best rider throughout the year who has given maximum number of hours in the TORQ Cycle gym gets picked and gets a chance to feature on their official website. These programs are an excellent way to motivate riders to get better and gradually increase the amount of effort that they put in.
The fact that TORQ Cycle has a long list of happy and satisfied customers that keeps growing every single day is proof of the exceptional work that they undertake.
Angela Wu says TORQ changed my life and fitness! "Taking up spinning has genuinely changed my life, and for that, I really owe everyone at TORQ!"