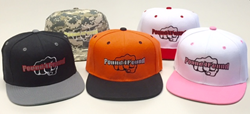 You are confined only by the walls you build yourself
Valley Stream, New York (PRWEB) November 21, 2014
In the ever changing apparel industry where the bar is always set high, Pound4Pound is practicing what it preaches to its customers. Compete at your highest level, set personal goals and then smash them. Founder and CEO Steven Heid believes that to be the best, you must be able to handle the worst. Everyone has it in them and everyone has the power to make changes and become the best version of themselves.
Pound4Pound is more than just a clothing line, it is a lifestyle and a state of mind. It is not just about being a top notch clothing line, it is about giving back and making a difference. Pound4Pound cares about the people that wear their garments and wanst to give them the confidence to feel like they are the best pound4pound in all things life throws at them. No one ever said life was easy, but then again usually nothing that comes easy is worth having.
Jayme Bashian, Co-founder, states, "We believes that in a world of countless clothing lines Pound4Pound will always stand out because we listen to our customers. We are dedicated to producing the highest quality garments that are comfortable and look great, so our clients perform at their highest level." As the great Winston Churchill once said, "Attitude is a little thing that makes a big difference."
Fashion enthusiasts are excited about the new styles recently launched on the pound4pound website which can be found at http://www.Pound4PoundWear.com. The hats, t-shirts and accessories just scream sports fashion at its finest. The clothing line is designed to make the consumer feel powerful, exude confidence, stay focused and always believe in themselves.
Contact details:
http://www.pound4poundwear.com
(516)394-2108
Twitter: @pound4poundwear
Facebook: http://www.facebook.com/pound4poundwear
Instagram: pound4poundwear