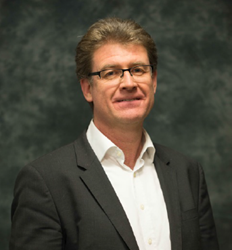 With new products and a significant increase in customers, we are looking at a new era of growth.
ATLANTA, GA (PRWEB) November 20, 2014
Isotrak, Inc. (@Isotrak_NA), a global leader in fleet management software and systems, today announced that it has appointed Lindsay Copland to its Board of Directors. Lindsay will be assuming the role of Chairman.
Lindsay has been leading and advising international and high growth companies for more than 20 years. These include Tyco International, where he worked for 12 years, serving as the Managing Director of Tyco Electronic Systems Group, which included Thorn Satcom Data Services and Thorn Communications & Telecontrol Systems. He then served as Regional Managing Director of Tyco Fire & Integrated Solutions in Benelux and Nordic countries. Since then his CEO roles included Seacon Group, a port-based warehousing and logistics business. His appointment to Isotrak comes as the company celebrates its 15th year in business and completes its largest ever investment in the development of new products and technologies.
Backed by Lyceum Capital, Isotrak has invested in the expansion of its flagship supply chain visibility solutions to access and exploit mobile and business data – which can be used to save costs, increase efficiency and, ultimately, improve customer service by giving the right people access to the right data at the right time. As part of this initiative, Isotrak has bolstered the capabilities of its real-time ATMSi Fleet Management system and deployed its new 3iS Fleetvision solution, which uses business intelligence data to provide retailers and manufacturers with "total vision" of their transportation eco-system – including their own fleets as well as those of third party operators.
Isotrak has attracted customers from new verticals, including key players in the post and parcel sector, as the company continues to build out from its traditional sectors of retail, foodservice, transportation & logistics and home delivery.
"Customer demand has been strong and we have achieved significant advancements across our complete range of products," said Greville Coe, Managing Director of Isotrak. "We are responding to our customers not only by investing further in existing products but by extending the breadth of our range. Mobile products have seen particular success this year, with over 5,000 devices already deployed."
"I am joining Isotrak at a very exciting time," said Lindsay Copland. "With new products and a significant increase in customers, we are looking at a new era of growth. The company is demonstrating that it has the capability to be not just a telematics business but a major player within the logistics supply chain."
About Isotrak, Inc.
Isotrak is the leading provider of fleet management software solutions to some of the largest Fortune 500 companies and to six of the top 25 largest food retailers worldwide. With our award-winning transport management system, ATMSi, businesses gain real-time visibility, control and measurement of their fleet's performance through: Vehicle & Trailer Tracking, Job & Resource Management (including Plan vs. Actual), Electronic Proof-of-Delivery (EPOD), Driver Communications, Driving Style Management, Business Intelligence Reporting, and DOT-compliant Electronic Logs for Hours of Service (HOS) and Driver Vehicle Inspection Reports (DVIR).