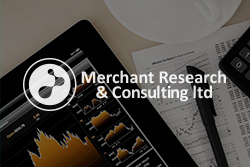 London, UK (PRWEB) November 20, 2014
The world ethylene-vinyl acetate (EVA) market has been demonstrating an annual growth of 1.5% since 2010. The Asia-Pacific region holds the dominant position in the world EVA market in terms of production capacities, accounting for over 40% of the overall figure. Most of the EVA production capacities are concentrated in such countries as the USA, Taiwan and China.
The APAC region, North America and Europe are the world's major manufacturers of the material, with Taiwan, China and South Korea are leading the EVA market in terms of output volumes.
The countries of North America, Western Europe and the APAC region, excluding Japan and China, are the largest EVA exporters, while the highest import rates are registered in China, Middle East and Africa.
The world EVA consumption is forecast to rise through 2017, with the Asian region demonstrating the highest growth rate. Meantime, the other regions will likely show steady growth. North America is expected to be the main EVA consumer, followed by China and Western Europe.
Topical research study "Ethylene-Vinyl Acetate (EVA): 2014 World Market Outlook and Forecast up to 2018" elaborated by Merchant Research & Consulting Ltd is now available at mcgroup.co.uk
Report Details:
Title: Ethylene-Vinyl Acetate (EVA): 2014 World Market Outlook and Forecast up to 2018
Published: September, 2014
Pages: 112
Price: US$ 4,500.00
http://mcgroup.co.uk/researches/ethylene-vinyl-acetate-eva
The topical report provides a comprehensive guide to the global ethylene-vinyl acetate industry, presents the market segmentation by country and by region. It contains a detailed product profile, including its applications spheres, manufacturing process main properties. In addition, the report investigates the ethylene-vinyl acetate consumption, production, demand and prices. It thoroughly examines the main industry players, discusses their business segmentation, product specification, ethylene-vinyl acetate production technology, main plants and capacities. Besides, the report provides an insight into the feedstock market and overviews the main end-use sectors. Ethylene-vinyl acetate segment forecast up to 2018 is contained in the study as well …
Reasons to Buy:

Get full understanding of the ethylene-vinyl acetate segment by receiving an access to the industry analysis by key geographical regions.
Thorough examination of the major producers and firms aids to enhance the process of making decision and ensure effective business strategies.
An overview of the main companies helps to qualify potential suppliers and partners.
Better understand the consumers businesses.
Market forecast assists in defining prospective investment opportunities and increasing sales.
Obtain an access to information on the ethylene-vinyl acetate production, demand, prices and trade.
Gain insights into the market development through 2018.
More topical reports by the publisher can be found at Merchant Research & Consulting page.